October 17, 2014
For patients with cancer, drug-resistant Candida glabrata increases all-cause mortality rates
the ONA take:
According to a new study published in the journal Emerging Infectious Diseases, researchers at The University of Texas MD Anderson Cancer Center in Houston, Texas, have determined the rates of in vitro Candida glabrata in vitro resistance and cross-resistance azole and echinocandin antifungals, identified factors linked with resistance, and analyzed the association between antifungal resistance and all-cause mortality in patients with cancer.
The researchers identified 146 candidemia episodes in 144 patients with cancer. Of those, 20.5% were resistant to fluconazole, 10.3% were resistant to caspofungin, and 6.8% to various drugs, including amphotericin B. In addition, researchers found that fluconazole resistance was associated with azole preexposure, hematologic cancer, and mechanical ventilation. Caspofungin resistance was associated echinocandin exposure, monocytopenia, and total parenteral nutrition.
They also found that fluconazole resistance was greatly linked with caspofungin resistance, and caspofungin resistance was linked with increased rates of 1-month all--cause mortality.
Patients with cancer are at an increased risk for candidemia, or a fungal infection of the blood, due to cytotoxic chemotherapy, indwelling catheters, antibacterial drugs, corticosteroids, and abdominal surgery. Candida spp. resistance is increasing, and therefore, good stewardship should be utilized when selecting the proper antifungal.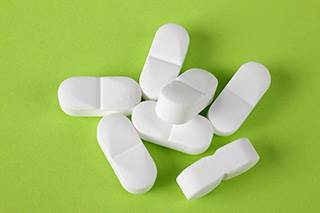 Researchers identified factors linked with Candida resistance, and association in antifungal resistance.
Patients with cancer are at risk for fungal infection because of the indwelling medical devices, surgery, immune-suppressing drugs, or antibacterial drugs needed to treat the cancer-associated infections. One such infection is caused by the fungal organism Candida. The species that commonly infects cancer patients is Candida glabrata, which is becoming resistant to many antifungal drugs.
An investigation into what is causing this emerging drug resistance identified several risk factors: previous exposure to an antifungal drug (cross-resistance), having a cancer of the blood, use of a breathing machine (ventilator), having too few monocytes (a type of white blood cell), and needing intravenous feeding. Some of these risk factors cannot be avoided, but one that can is overuse use of antifungal drugs (such as prescribing a drug not laboratory-proven to be needed). Thus, one key to preventing fungal infections in cancer patients is careful and appropriate use of antifungal drugs.
Sign Up for Free e-newsletters
Regimen and Drug Listings
GET FULL LISTINGS OF TREATMENT Regimens and Drug INFORMATION