October 08, 2014
Endogenous glucocorticoids suppress growth and spread of cancer
the ONA take:
According to new findings published in the journal Nature Communications, researchers at the Weizmann Institute of Science in Rehovot, Israel, have found that cancer may grow and spread more during nighttime compared to daytime.
For the study, the researchers wanted to investigate the relationship between the epidermal growth factor receptor (EGFR), a receptor involved with the growth and spread of cancer cells, and the receptor to which glucocorticoids bind. Glucocorticoids are steroid hormones, such as cortisol and cortisone, that play a role in maintaining the body's energy levels during the day and dealing with a stressful situation.
In the study, the researchers found that cell migration is inhibited when the glucocorticoid receptor is bound to its corresponding steroid hormone. Since cell migration is promoted by the EGFR, the researchers wanted to determine whether the relationship between the two receptors is different during nighttime versus daytime. They found that the EGFR was more active during sleep versus waking hours in mice.
Then, the researchers gave lapatinib, a new EGFR inhibitor, to mice at different times of the day. Mice receiving the drug during sleep had significantly decreased tumor burden, suggesting that glucocorticoid levels enhance or inhibit the growth and spread of cancer.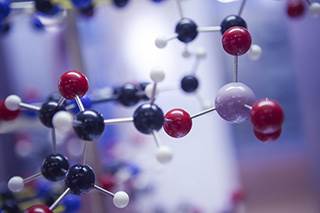 Cancer may grow and spread more during nighttime compared to daytime.
They emerge at night, while we sleep unaware, growing and spreading out as quickly as they can. And they are deadly. In a surprise finding that was recently published in Nature Communications, Weizmann Institute of Science researchers showed that nighttime is the right time for cancer to grow and spread in the body. Their findings suggest that administering certain treatments in time with the body's day-night cycle could boost their efficiency.
This finding arose out of an investigation into the relationships between different receptors in the cell - a complex network that we still do not completely understand. The receptors - protein molecules on the cell's surface or within cells - take in biochemical messages secreted by other cells and pass them on into the cell's interior. The scientists, led by Dr. Mattia Lauriola, a postdoctoral fellow in the research group of Prof. Yosef Yarden of the Weizmann Institute's Biological Regulation Department, working together with Prof. Eytan Domany of the Physics of Complex Systems Department, focused on two particular receptors.
Sign Up for Free e-newsletters
Regimen and Drug Listings
GET FULL LISTINGS OF TREATMENT Regimens and Drug INFORMATION