November 07, 2014
For breast cancer survivors, tai chi decreases inflammation
the ONA take:
According to new research conducted by a team at University of California, Los Angeles, in Los Angeles, California, tai chi may reduce the risk of breast cancer recurrence by decreasing inflammation in patients who have had breast cancer.
For the 5-year, randomized clinical study conduced between 2007 and 2013, researchers enrolled 90 participants between 30 and 85 years old who have survived breast cancer. Researchers analyzed blood samples from the participants before and after participants began the tai chi routine.
Researchers say that tai chi decreases the levels of stress hormones in a person's body to the extent that the Chinese practice can decrease inflammation. Inflammation is often observed in breast cancer survivors following cancer treatment.
Researchers found that tai chi down-regulated the genes that ultimately cause inflammation. Anti-inflammatory effects observed with tai chi have also been seen when people use other forms of meditation. One patient who participated in the study reported an improvement in her insomnia as a result of practicing tai chi.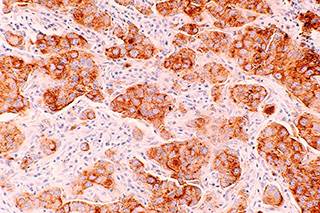 Tai chi may reduce the risk of breast cancer recurrence by decreasing inflammation.
UCLA researchers have discovered that the Chinese practice of tai chi can reduce inflammation in people who have had breast cancer, thereby reducing a risk factor for the recurrence of the cancer. Current research indicates that women diagnosed with breast cancer in the past 10 years are three times more likely to suffer from lack of sleep.
Insomnia can lead to increases in inflammation, which places breast cancer survivors at risk for cancer recurrence as well as cardiovascular disease.
Sign Up for Free e-newsletters
Regimen and Drug Listings
GET FULL LISTINGS OF TREATMENT Regimens and Drug INFORMATION