November 13, 2014
Wireless phone may increase risk of gliomas
the ONA take:
The continual use of a mobile phone increases the odds of developing glioma, an often-fatal brain cancer, according to Swedish researchers. Lead researcher Dr. Lennart Hardell stated that the risk of brain cancer is three times higher after 25 years or more of mobile phone use.
According to the study data, those using a mobile device for less than a year are half as likely to develop glioma when compared to those who reported using a wireless phone for 20 years or more. The effect of mobile use on the likelihood of developing other brain cancers was not examined.
These results contrasted with an earlier study released in 2010, that found no strong evidence of a link between continual mobile device use and increased changes of brain cancer development. The earlier study, financially supported in part by phone companies, is the largest study done on the topic.
The recent study suffers from similar limitations to other case control studies, in that the participants may not always remember their behaviors over a long span of time, which could impact the data. A study conducted in U.S. that examined cell phase use in Californians did however find that the rate of malignant tumors in the area of the brain nearest to where most people hold their phone increased considerably, even as incidence of brain gliomas lowered.
Additional study is warranted.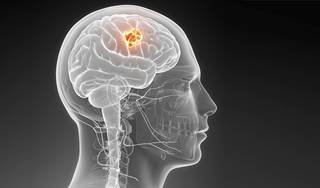 Risk of brain cancer is three times higher after 25 years or more of mobile phone use.
Swedes who talked on mobile or cordless phones for more than 25 years had triple the risk of a certain kind of
brain cancer
compared to those who used wireless phones for less than a year, a new study suggests.
Sign Up for Free e-newsletters
Regimen and Drug Listings
GET FULL LISTINGS OF TREATMENT Regimens and Drug INFORMATION