February 23, 2017
VBPWPs Can Compliment Patient Management in Clinical Trials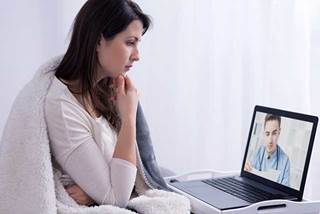 Patients with genitourinary cancer can benefit from using VBPWP as an intervention.
Video based personal web pages (VBPWP) may improve patient adherence, safety, clinical trial quality, and research team efficiency during clinical trials involving oral medication for the treatment of genitourinary cancers.1
In a study presented at the 2017 Genitourinary Cancer symposium, researchers presented preliminary data on an unblinded, randomized trial for patients with nonmetastatic or metastatic genitourinary cancer using VBPWP as an intervention. The VBPWP intervention consisted of videos depicting provider and patient interactions and education videos explaining dosing and adverse effects. The number of patient violations, defined as improper dosing, noncompliance, and failure to report adverse effects or hospitalizations, over 4 cycles of the VBPWP intervention was used as a measure of intervention efficacy.1
A total of 90 patients were enrolled in the study, 61 of whom had metastatic genitourinary cancer. Fifty-eight patients completed 4 or more cycles of the VBPWP intervention, of which 58% (33 patients) had at least one patient violation. Despite research team instructions, 7% of patients failed to return pill bottles or report adverse effects, 9% of patients missed a dose on 3 occasions, and 3% took the wrong dose.
The researchers did not observe a significant change after 4 cycles in the level of patient satisfaction using the Functional Assessment of Chronic Illness Therapy Treatment Satisfaction-Patient Satisfaction (FACIT-TS-PS) measure. The level of patient stress measured by the Perceived Stress Scale (PSS) did improve after 1 cycle, but did not significantly change after 4 cycles. However, the authors state that, "The use of a VBPWP as a complement to standard clinical trial patient education is feasible and may have the potential to increase patient safety and clinical trial quality." They intend to follow up on this study by comparing outcomes between patients who received VBPWP intervention to those who did not.
Reference
1. Mills H, McKay RR, Werner L, et al. A video-based, personalized Web page (VBPWP) as a complement to clinical trial (CT) patient management. Poster presented at: 2017 Genitourinary Cancers Symposium; February 16-18, 2017; Orlando, FL. Abstract 266.