October 17, 2017
New Class of Clinical Trial Enhances Research on Cancer Care Delivery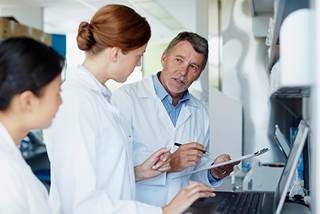 Oncology nurses have an important role to play in CCDR trials because of their broad knowledge of medical care.
I have heard about a new class of clinical trials called Cancer Care Delivery Research (CCDR). What is a CCDR clinical trial and how does it differ from clinical trials that test new drugs? Are nurses involved in these trials? How do I find out more? — Name withheld upon request
Cancer care delivery research is a new program of clinical research offered through the National Cancer Institute (NCI) Community Oncology Research Program (NCORP). The focus is on improving the delivery of cancer care for patients throughout the disease trajectory. These trials involve the development of novel care delivery models, use of technology, coordination, and the collaboration of care. CCDR examines the healthcare team as well as patient knowledge, attitudes, and behaviors; and healthcare utilization and outcomes such as costs, length of stay, and readmission.
Oncology nurses are often involved in CCDR trials because their knowledge of all aspects of cancer care delivery is both broad and specific. You can find out more about this type of research by visiting the NCI Division of Cancer Control and Population Sciences website (https://healthcaredelivery.cancer.gov/ccdr/). — Leah A. Scaramuzzo, MSN, RN-BC, AOCN