September 13, 2016
Nearly One-Third of Older Patients With Cancer Are Exposed to Severe Drug Interactions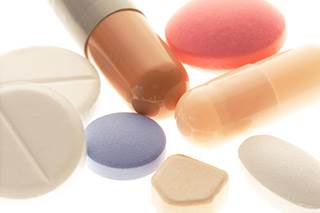 Nearly One-Third of Older Patients With Cancer Are Exposed to Severe Drug Interactions
Nearly one-third of older patients with cancer are exposed to severe drug interactions and potentially inappropriate medications, a study published in the journal Supportive Care in Cancer has shown.1
Although polypharmacy, which increases the risk of drug interactions, is common among geriatric patients, there are limited data of the prevalence of severe drug interactions and potentially inappropriate medications in older patients with cancer.
For the study, investigators evaluated 445 patients age 65 years and older who were treated in both inpatient and outpatient clinics. Drug interactions were checked with Lexicomp and potentially inappropriate medication use was defined with 2012 update of Beers criteria.
Results showed that 35.1% of patients overall had severe drug interactions. Among those treated in the inpatient setting and those treated in outpatient clinics, severe drug interactions were present in 47.2% and 28.3%, respectively (P <.001).
Potentially inappropriate medication use was observed in 26.6% of patients overall, 14.2% of outpatients, and 48.4% of inpatients (P <.001).
After adjusting for multiple variables, researchers found that polypharmacy, inpatient status, and a diagnosis of lung cancer were associated with severe drug interactions.
Polypharmacy, an ECOG performance status of 3 or 4, and being treated in the inpatient setting were associated with potentially inappropriate medication use.
"Clinicians dealing with elderly cancer patients should be more cautious when prescribing/planning drugs to this group of patients," the authors conclude. "More strategies should be developed in this group of patients to minimize the medications prescribed and prevent severe drug interactions."
Reference
1. Alkan A, Yasar A, Karci E, et al. Severe drug interactions and potentially inappropriate medication usage in elderly cancer patients. Supp Care Cancer. 2016 Sep 12. doi: 10.1007/s00520-016-3409-6. [Epub ahead of print]