February 07, 2017
Focus on Treatment Options Diminishes Patients' Understanding of Poor Prognosis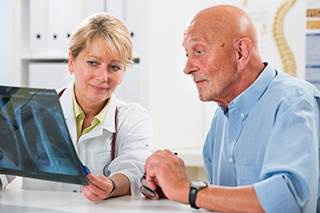 Frank prognosis discussion should not be lost in the conversation about treatment options.
Patients with advanced cancers misunderstand their prognoses in part because physicians frequently avoid frank conversations. But when delivering test results, clinicians could improve communication simply by asking the patient if she would "like to talk about what this means," according to authors of a study published in the Journal of Oncology Practice.1,2
"It was surprising," said Sarguni Singh, MD, of the University of Colorado Cancer Center in Aurora, Colorado, and lead study author.2 Whereas oncologists presenting patients with scan results typically pivot directly to "talking about the next steps for treatment," Singh said. "What's often missing is a discussion of what the scan results mean."
The research team examined 64 recorded conversations between patients and oncologists. When communicating unwelcome scan results, approximately half of the ensuing conversation addressed treatment options and only approximately 10% of conversations addressed scan results, the authors noted.
In only 4 of the 64 conversations did oncologists describe patient prognosis.
Clinicians and patients unconsciously "collude to avoid this elephant in the room," Singh said.2 But clearly communicating a discouraging prognosis can empower patients, sparing them unnecessary treatments that may be costly and toxic.
Reference
1. Singh S, Cortez D, Maynard D, et al. Characterizing the nature of scan results discussions: insights into why patients misunderstand their prognosis. J Oncol Practice. 2017 Jan 17. doi: 10.1200/JOP.2016.014621 [Epub ahead of print]
2. University of Colorado Anschutz Medical Campus. Study pinpoints opportunity for oncologists to improve prognosis communication [news release]. EurekAlert! web site. https://www.eurekalert.org/pub_releases/2017-01/uoca-spo012417.php. Published January 24, 2017. Accessed February 6, 2017.