December 21, 2016
Comparing Popular Commercial Cancer Gene Tests Yield Different Results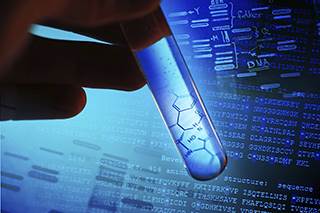 Researchers examined the results yielded by two commercial next-generation genetic tests.

Results from the commercial next-generation FoundationOne (F1) and Guardant360 (G360) gene sequencing tests vary dramatically for the same cancer patients, according to a preliminary head-to-head comparison reported in JAMA Oncology.1,2

"Our findings indicate that the output from genetic testing can differ markedly depending on which test is applied," the researchers noted.1 "Since both the F1 and the G360 tests are performed in thousands of patients with cancer each year, these findings are clinically relevant."

The F1 test might detect "a much broader range of aberrations than that accommodated by G360 testing," the authors noted. But their study excluded F1 findings that were beyond the scope of the G360 test, so that cannot explain the reported discordance.

The study included 9 adult patients treated at a community oncology practice, seven of whom had stage IV cancers of the breast, pancreas, lung, or salivary gland at the University of Washington.

"Differences in timing between the two tests may cause discordance; however, 7 of the 8 patients with alterations underwent both tests within a 2.5-month period," they reported.

The authors called for additional test result comparisons involving more patients.

References

1. Kuderer NM, Burton KA, Blau S, et al. Comparison of 2 commercially available next-generation sequencing platforms in oncology. JAMA Oncol. December 15, 2016. [Epub ahead of print.]

2. University of Washington Health Sciences. Press release: Tumor gene results can differ in some patients. http://hsnewsbeat.uw.edu/story/tumor-gene-test-results-can-differ-same-patients. December 15, 2016.