April 26, 2017
CQGS Releases Standards for Surgical Care of Older Adults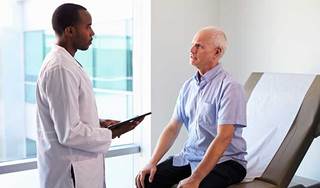 The increasing older population, because of a higher complications risk, are in need of patient-centered surgical care.

The Coalition for Quality in Geriatric Surgery (CQGS) released its standards of surgical care in older adults with the goal of ensuring high-quality and safe surgical care for older adults in an interdisciplinary setting. The guidelines were published in the Annals of Surgery.1

"Guidelines are usually recommendations based on an evidence review and typically issued by professional societies or other expert panels. Standards, as they exist in ACS Quality Programs, are more than recommendations — they are elevated to the level of care practices that are expected to be completed, and then verified by peer reviewers who evaluate whether the standards are being met and practiced appropriately in a clinical setting," said Julia Berian, MD, an American College of Surgeons Clinical Scholar, in a statement.2

The increasing population of older adults in the United States highlights the need for high-quality, patient-centered surgical care because of their lower reserve and higher risk for complications. The CQGS is made up of 58 organizations that are seeking to improve geriatric surgical care.

The CQGS Stakeholders rated 308 standards for validity using a modified RAND-UCLA Appropriate Methodology. The standards included goals and decision-making, preoperative assessment/optimization, perioperative/postoperative care, and transitions of care outside of the hospital. Of the 308 standards evaluated, 99% (n = 306) of the geriatric surgical standards were rated as valid to improve quality of care. Furthermore, most of the standards were considered feasible with only 5.8% (n = 18) considered to have uncertain feasibility.

"The current system of fragmented care is inadequately prepared to address the complex, aging population. The Coalition for Quality in Geriatric Surgery project aims to improve the quality of surgical care for older adults by establishing valid standards through the engagement of a multidisciplinary, diverse group of stakeholder organizations," the report states.1


References

1. Berian JR, Rosenthal RA, Baker TL, et al. Hospital standards to promote optimal surgical care of the older adult: a report from the Coalition for Quality in Geriatric Surgery [published online March 8, 2017]. Ann Surg. doi:10.1097/SLA.0000000000002185

2. Preliminary hospital care standards released for delivering high-quality surgical care to older adults [news release]. Chicago, IL: American College of Surgeons; April 6, 2017. https://www.facs.org/media/press-releases/2017/olderadults040617. Accessed April 20, 2017.