From CancerCare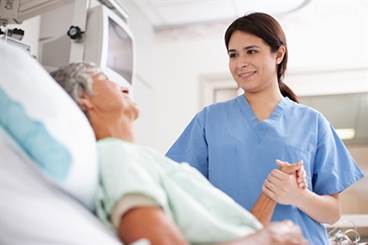 Modern oncologic care entails actively pursuing treatment and cure; however, at the end of life, the ability to share silence may be the best treatment.

A cancer diagnosis is wrought with challenges for young adults. This article identifies the unique support needs for patients aged 20 to 39 years with cancer.

As the holidays approach, offering these SUPPORT tips can help caregivers of patients with cancer make the most of the seasonal activities and the time with their loved ones.

The transition from active treatment to survivorship for patients with breast cancer can be as complex as the disease. An oncology social worker discusses the challenges of this "new unknown" in the continuum of care.

Caregivers of patients with malignant brain tumors often bear additional burdens in their role, as these patients often experience cognition-related adverse effects as well as the effects of their cancer and its treatment.

Some patients undergoing radiation therapy may experience traumatic symptoms if they had a prior experience that triggered their "fight, flight, or freeze" response. Somatic experiencing may help these patients manage their symptoms during their radiation treatments.
A cancer diagnosis often further stigmatizes gay men, particularly those who have not revealed their sexual orientation to others. In this review, CancerCare's Bill Goeren discusses the psychosocial challenges inherent to cancer care for gay men.

A diagnosis of a rare cancer is compounded by a greater sense of isolation because patients often struggle to find "someone like me." Support measures need to provide a sense of inclusion as well as meet unique needs.

Physical activity is proven to improve both physical and mental effects of cancer diagnosis and treatment, even if the activity needs to be modified to fit the patient's current abilities.

Despite recent new legislation, medical marijuana as an adjunct to palliative and end-of-life care remains controversial. But a greater acceptance within both the medical community and the lay public is prompting research on how it can be integrated into standard care.
Sign Up for Free e-newsletters
Regimen and Drug Listings
GET FULL LISTINGS OF TREATMENT Regimens and Drug INFORMATION