January 29, 2016
Clinicians Can Help Survivors Determine Work Readiness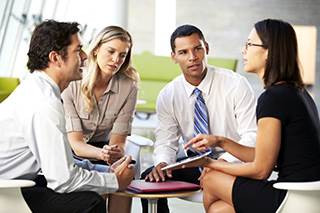 Clinicians need to collaboratively work with cancer survivors to determine if they are cognitively, emotionally, and physically ready to return to work
Clinicians need to collaboratively work with cancer survivors to determine if they are cognitively, emotionally, and physically ready to return to work, and with workplaces to establish that they are prepared to provide the necessary support for their employees, according to a study published online ahead of print in the Journal of Cancer Survivorship.1
Because the determination of work readiness is a critical initial step in work re-entry for cancer survivors, survivors are requesting increased clinician involvement in their work readiness decisions.
However, there is limited evidence of current practices in determining whether patients are ready to return to work. Therefore, researchers in Canada sought to determine processes relevant to determining work readiness and workplace support survivors require.
For the qualitative study, investigators conducted semi-structured interviews with 16 cancer survivors and 16 health care/vocational service providers in order to identify common themes about work readiness.
Researchers deemed 3 key processes relevant to determining work readiness by clinicians and cancer survivors: assessing functional abilities in relation to job demands, identifying survivor strengths and barriers to return to work, and identifying supports available in the workplace.
They also identified 3 challenges to determining work readiness: the complexity of the survivor's cancer, the accuracy of work readiness determinations, and the lack of established processes for addressing work goals.
Supports from health care providers in determining work readiness can ensure survivors do not return to work either 'too early' or 'too late,'" the authors conclude.
REFERENCE
1. Stergiou-Kita M, Pritlove C, Holness DL, et al. Am I ready to return to work? Assisting cancer survivors to determine work readiness [published online ahead of print January 27, 2016]. J Cancer Surviv. doi:10.1007/s11764-016-0516-9.