Communication Challenges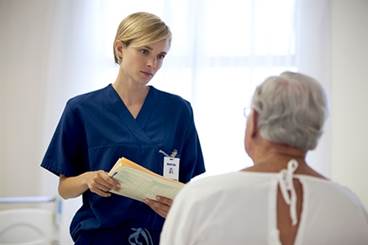 Although many physical expressions are universal, oncology nurses may be challenged to catch notice of more subtle body language from patients or a family member.

WWW is not for the world-wide web, but it is an easy way to remember the 3 w's of communication with patients with advanced disease: wish, worry, wonder.

When patients and families are holding on to what you don't say, they may use combativeness and being argumentative to keep you — and your words — from bringing them to accept the unacceptable.

Grief over a loved one's impending death may manifest as other emotions or difficult-to-manage behavior. This month's column describes how families may express their grief as anxiety about their loved one's care, an attempt to take control of the situation, or anger toward the clinicians involved in their loved one's care.

Seeing another patient's situation as worse may be a coping mechanism for some patients with cancer, but those patients need to be reminded not to diminish their own disease and treatment.

A challenging patient case illustrates how caring for each other enables oncology nurses to provide better patient care.

The patient seemed to demonstrate typical noncompliance behaviors. Until one day her appearance suggested another explanation, prompting an investigation that revealed a surprising cause.

How long were you a nurse before you felt competent? Reflections on creating an atmosphere of learning and growing from our own mistakes.

At what point is attentiveness being too nice? Ann Brady discusses how her words followed the patient's wishes, but her actions prompted an unexpected question.

Reflecting on the 2 meanings of this simple word helps explain the nuances of communicating with cancer patients and their families at pivotal points of care.
Sign Up for Free e-newsletters
Regimen and Drug Listings
GET FULL LISTINGS OF TREATMENT Regimens and Drug INFORMATION