November 22, 2017
Colorectal Cancer and Dietary Fiber: Source Is More Important Than Amount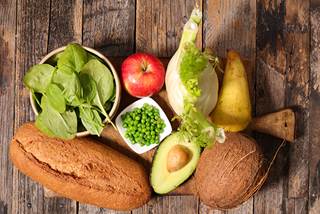 Increased fiber consumption was linked to increased CRC survival.
Colorectal cancer (CRC) is all too common. It is the third most frequent type of cancer treated in the United States, and the third leading cause of death by cancer among Americans. The number of CRC survivors is increasing, however, thanks to better early detection and treatment. According to estimates, the number of CRC survivors for 2016 alone will total more than 1.4 million people. How can the medical community give these survivors what many of them want: a way to manage their own health in concert with their medical providers so they can assist in the treatment of their disease and ultimate recovery? The answer might lie in their diet. Because an increasing number of studies show a relationship between CRC and dietary fiber, adhering to a diet rich in fiber is an action survivors can take to better manage their health.1
In a recent paper, researchers collected data on 1575 men and women from the Health Professionals Follow-up Study and from the Nurses' Health Study. The participants, whose average age was 67 years, all had non-metastatic CRC, (stages I-III). They completed detailed questionnaires about their medical history and lifestyle upon enrollment and then at 2-year intervals.1
Over an average 8-year follow-up there were 773 deaths, of which 174 (22.5%) were classified as CRC-specific. Other participants died of cardiovascular diseases (n = 168) and cancers other than CRC (n = 121). Overall 5-year survival rates were for 83% for stage I cancer, 82% for stage II, and 72% for stage III.1
Detailed Dietary Information
The researchers used food frequency questionnaires to collect data on diet, including fiber consumption, every 4 years. They went into great detail, separating out the fiber intake from major food sources such as vegetables, fruits, and cereals. The group also detailed whole grain consumption from all foods that contained grain, such as bread, pasta, breakfast cereals, and rice, using the dry weight of the whole grain ingredients in each food.
They noted that study participants who consumed the most fiber also had healthier lifestyles. Those participants were also more likely to have stage I cancer than stage II or III disease. A number of patients consumed more fiber after their diagnoses; these participants actually lowered their mortality rates.