February 13, 2017
Young Adult Survivors of Childhood Cancer May Face Psychosexual Challenges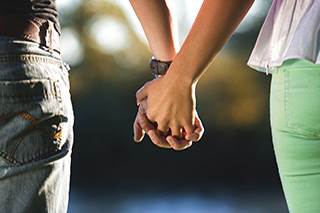 Survivors that received high-dose neurotoxic anticancer treatments more frequently reported not being in an intimate relationship.
Long-term survivors of childhood cancer who received certain neurotoxic therapies are less likely to have had sexual intercourse or to be in a romantic relationship than others, according to research published in the journal Cancer.1,2
"Survivors of brain tumors and any survivor who received high-dose neurotoxic treatment reported the lowest rate of achieving milestones of psychosexual development, whereas sexual and relationship status satisfaction were found to be related to relationship status," explained lead study author Vicky Lehmann, PhD, of the Nationwide Children's Hospital at The Ohio State University in Columbus and colleagues.1 "The intensity of neurotoxic treatment may be a valuable indicator of risk for psychosexual impairment relative to diagnosis alone."
The research team surveyed 288 young adults — 144 survivors of childhood cancer and 144 matched controls — using questionnaires, and then compared responses to medical chart data regarding neurotoxic treatments such as whole-body irradiation, focal high-dose irradiation, multiple doses of intrathecal chemotherapy, and high-dose (1000 mg/m2 or higher) intravenous methotrexate.1
Overall, survivors of childhood cancer reported having had fewer sex partners but did not differ in other regards from control-group participants. But survivors who had received high-dose neurotoxic anticancer treatments more frequently reported not having had sexual intercourse or not being in an intimate relationship.
However, they did not report lower satisfaction levels, spotlighting the "subjective nature of psychosexual issues," the authors reported.
"Psychosexual development entails reaching certain milestones, such as sexual debut, entering committed relationships, or having children," Dr Lehmann said. "It is a normative part of becoming an adolescent or young adult, but only comparing such milestones without taking satisfaction into account falls short. These issues are understudied among survivors of childhood cancer."
Survivorship care plans should incorporate concerns about psychosexual development, and survivors' health care providers should seek to understand relationship and sexual issues in young adult survivors of cancer, and to help make referrals, the authors advised.
References
1. Lehmann V, Tuinman MA, Keim MC, et al. Psychosexual development and satisfaction in long-term survivors of childhood cancer: neurotoxic treatment intensity as a risk factor. Cancer. 2017 Feb 6. doi:10.1002/cncr.30513 [Epub ahead of print]
2. Wiley. Press release: Can childhood cancer treatments affect survivors' sex lives in adulthood? http://www.wiley.com/WileyCDA/PressRelease/pressReleaseId-130782.html. Published February 6, 2017. Accessed February 13, 2017.