July 14, 2016
Triplet Regimen Followed by Maintenance Active in Triple-negative Breast Cancer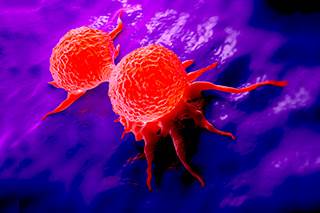 Triplet Regimen Followed by Maintenance Active in Triple-negative Breast Cancer
A first-line triplet chemoimmunotherapy regimen comprised of paclitaxel, capecitabine, and bevacizumab followed by capecitabine and bevacizumab alone as maintenance therapy is highly active with a manageable safety profile in patients with triple-negative breast cancer, a study published in the journal Cancer has shown.1
For the study, investigators enrolled 62 patients with measurable triple-negative locally advanced or metastatic breast cancer who had received no prior chemotherapy for their disease. Of those, 74% had received adjuvant chemotherapy and 65% had visceral metastases.
Participants received paclitaxel 80 mg/m2 intravenously on days 1, 8, and 15, capecitabine 800 mg/m2 orally twice daily on days 1 to 5, 8 to 12, and 15 to 19, and bevacizumab 10 mg/kg on days 1 and 14. Paclitaxel was administered for up to 6, 4-week cycles, while capecitabine and bevacizumab were administered until disease progression or unacceptable toxicity.
Results showed that the objective response rate was 77% (95% CI, 66-88), which included complete responses in 19% of patients. The median duration of response was 5.6 months.
Researchers found that median progression-free survival and overall survival were 7.6 months (95% CI, 6.3-9.0) and 19.2 months (95% CI, 17.4-20.9), respectively.
In terms of safety, the most common grade 3 or higher adverse events were hypertension (35%) and neutropenia (23%); 5% of patients experienced febrile neutropenia.
In addition, investigators observed grade 2 or higher hand-foot syndrome, alopecia, and nail toxicity each in 40% of patients.
Of note, 22% of patients required treatment interruption due to toxicity.
Reference
1. Ferrero JM, Hardy-Bessard AC, Capitain O, et al. Weekly paclitaxel, capecitabine, and bevacizumab with maintenance capecitabine and bevacizumab as first-line therapy for triple-negative, metastatic, or locally advanced breast cancer: Results from the GINECO A-TaXel phase 2 study. Cancer. 2016 Jul 14. doi:10.1002/cncr.30170. [Epub ahead of print]