July 07, 2016
POSTCARE Intervention May Improve QoL Among Cancer Survivors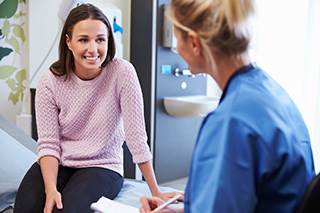 POSTCARE Intervention May Improve QoL Among Cancer Survivors
The Patient-Owned Survivorship Transition Care for Activated, Empowered survivors (POSTCARE) intervention resulted in clinically meaningful improvements in 3 domains of quality of life (QoL) among survivors of breast cancers, a study published in the journal Cancer has shown.1
Because there is limited evidence surrounding the impact of survivorship care planning on the care transition process, researchers at the University of Alabama in Birmingham developed POSTCARE. POSTCARE is a single coaching intervention based on the Chronic Care Model that engages survivors using motivational interviewing techniques.
For the study evaluating the POSTCARE intervention, investigators enrolled 79 survivors of American Joint Commission on Cancer TNM System stage 0 to IIIB breast cancer. Participants were randomly assigned 1:1 to either POSTCARE or usual care. Researchers assessed patient outcomes, including self-efficacy, self-reported health, social role limitations, and depression, using various questionnaires at baseline and at 3 months of follow-up.
Results showed that patients in the POSTCARE group demonstrated significantly higher self-reported health (P =.017) and lower social role limitations (P =.014) compared with those who received usual care. The investigators also observed a trend toward greater self-efficacy in the intervention group (P =.07).
The study further demonstrated at the 3-month follow-up, patients in the POSTCARE arm exhibited clinically meaningful improvements in 3 quality of life domains, including physical role (P =.0009), bodily pain (P =.03), and emotional role (P =.04).
The findings ultimately suggest that POSTCARE may be a promising approach for improving survivors' experience, care coordination, and health outcome.
Reference
1. Kvale EA, Huang CS, Meneses KM, et al. Patient-centered support in the survivorship care transition: outcomes from the Patient-Owned Survivorship Care Plan Intervention. Cancer. 2016 Jul 7. doi: 10.1002/cncr.30136. [Epub ahead of print]