January 12, 2016
Aromatase Inhibitor Users Want Information on Joint Adverse Events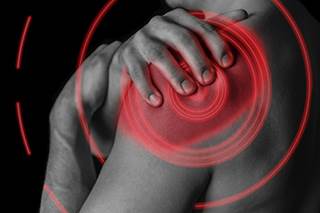 Aromatase Inhibitor Users Want Info on Joint AEs
Breast cancer survivors who are prescribed an adjuvant aromatase inhibitor (AI) want ongoing communication with their oncology clinician about the potential for arthralgia and how these joint adverse effects can be managed through regular physical activity, a study published online ahead of print in the journal Supportive Care in Cancer has shown.1
Because breast cancer survivors receiving aromatase inhibitors often experience adverse events of joint pain, stiffness, or achiness, researchers sought to assess survivors' knowledge regarding potential joint pain side effects and how both adverse events and their management through moderate physical activity could be discussed during routine visits with an oncology clinician.
For the study, researchers conducted semi-structured interviews with 36 breast cancer survivors, average age 67 years. Of those, 64% were taking anastrazole; 48%, letrozole; and 31%, exemestane.
Researchers found that participants expressed interest in having more information about potential joint pain adverse effects at the time the aromatase inhibitor was prescribed to allow for better understanding of their symptoms when they appeared or grew worse.
Researchers also observed that survivors were relieved to learn that their joint symptoms were not unusual or "in their head."
The study demonstrated that participants would have been particularly motivated to attempt walking as a management strategy for their joint pain had physical activity been recommended by their oncology clinician.
"The prescription of an AI presents a 'teachable moment' for oncologists to recommend and encourage their patients to engage in regular physical activity," the authors conclude.
REFERENCE
1. Nyrop KA, Callahan LF, Rini C, et al. Aromatase inhibitor associated arthralgia: the importance of oncology provider-patient communication about side effects and potential management through physical activity [published online ahead of print January 12, 2016]. Supp Care Cancer. doi:10.1007/s00520-015-3065-2.