August 01, 2016
Cognitive Impairment Common With Adjuvant Therapy in Older Patients With Early Stage Breast Cancer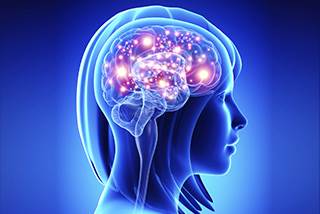 Cognitive Impairment Common With Adjuvant Therapy in Older Patients With Early Stage Breast Cancer
Cognitive decline associated with adjuvant chemotherapy was more likely to occur in older patients, particularly those whose treatment included docetaxel, results from a large published study in The Oncologist has shown.1
Elderly patients with cancer are more likely to present with age-related cognitive decline and/or experience cognitive decline during treatment with chemotherapy. Little is known about the impact of this effect; therefore, this study sought to assess the cognitive function of older patients with early stage breast cancer treated with chemotherapy.
The study involved patients with newly diagnosed early stage breast cancer, age 65 years and older, who had no previous systemic treatment or neurologic or psychiatric disease, and a group of healthy persons as a control. Participants underwent assessment before initiation of adjuvant therapy and after the completion of chemotherapy (CT+ group; n = 58) or radiation therapy for those who did not receive chemotherapy (CT– group; n - 61). Healthy controls (n = 62) underwent assessment at the same intervals. Chemotherapy regimen was doxorubicin with or without docetaxel. In addition, neuropsychological and geriatric assessments were performed, using the Reliable Change Index to evaluate neuropsychological data.
Objective decline, mainly concerning working memory, was observed in 49% of patients (mean age, 70 ± 4 years) after adjuvant therapy. Of these patients, cognitive impairment developed in 64% after adjuvant therapy.
Although objective cognitive decline was not significantly different between the 2 patient groups, more subjective cognitive complaints after treatment were reported among those in the CT+ group (P =.008). Objective decline was greater among patients age 70 to 81 years who received docetaxel (P =.05).
This study was the largest published study that assessed treatment-related cognitive decline in elderly patients with early stage breast cancer. Cognitive decline associated with adjuvant chemotherapy was more likely in the oldest patients, particularly among those who received docetaxel. The researchers note that assessing cognitive dysfunctions may be challenging in elderly patients, but assessments could influence choice of optimal treatment for these patients, including whether to use oral drugs.
Reference
1. Lange M, Heutte N, Rigal O, et al. Decline in cognitive function in older adults with early-stage breast cancer after adjuvant treatment. Oncologist. 2016 Jul 29. doi: 10.1634/theoncologist.2016-0014. [Epub ahead of print]