April 15, 2016
A stym therapy improves function and range of motion following mastectomy
the ONA take:
Astym treatment, a new approach to soft tissue injuries, improved shoulder range of motion and functional ability following a mastectomy in patients with breast cancer, a study published in the journal Breast Cancer: Targets and Therapy has shown.
In patients who have undergone common treatments such as surgery and/or radiation, scar tissue can develop along the incision and around the drain sites of the involved upper quadrant. Adhesions and soft tissue fibrosis can further add to scar tissue after radiation. The scar tissue can ultimately tighten and reduce function and flexibility. Astym therapy is a relatively new, noninvasive strategy that delivers particular pressures and shear forces to the dysfunctional tissue. This treatment improves movement and reduces pain in patients with inappropriate fibrosis and in those with other soft tissue dysfunctions.
Therefore, researchers sought to evaluate Asytm therapy in women with breast cancer who underwent unilateral or bilateral mastectomy, with or without axillary dissection. Astym treatment was administered twice weekly with at least 2 days between treatment for up to 8 treatments over a 4-week to 6-week period.
Results showed that Astym treatment demonstrated significant and clinically meaningful differences in functional outcomes, as well as improvements in shoulder active range of motion, following mastectomy. The authors note that randomized controlled studies are needed to confirm these findings.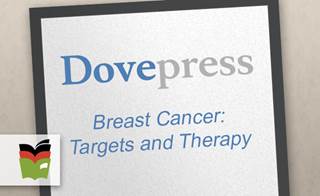 Breast Cancer: Targets and Therapy
Abstract: Hypersensitive scar tissue formation along the incision line and drain site is a common side effect following mastectomy. If this scar tissue is not addressed, it can lead to decreased flexibility and function in the involved upper quadrant. Astym® treatment is a new approach to soft tissue injuries, and is evidenced in animal studies to promote the healing and regeneration of soft tissues. It has also been found to reduce pain and increase function in people with soft tissue dysfunction. The aim of Astym treatment is to engage the regenerative mechanisms of the body in order to resorb scar tissue, stimulate tissue turnover, and regenerate soft tissues. Handheld instrumentation is applied topically to locate and treat the underlying dysfunctional soft tissue through specific protocols for the application of particular pressures and shear forces. The purpose of this study was to examine the effects of Astym treatment on activities of daily living in women who had undergone a mastectomy following a diagnosis of breast cancer. A quasi-experiment involving 40 women, following a mastectomy, evaluated five outcome measures pre- and post-Astym treatment. All five measurement scores: Disabilities of the Arm, Shoulder, and Hand Outcome Measure; a clothing questionnaire on their ability to wear a bra; Patient-Specific Functional Scale; active range of motion of shoulder flexion; and active range of motion of abduction were also measured and all demonstrated significant changes. In this study, Astym treatment improved active range of motion in the involved quadrant and also improved function in patients following a mastectomy.
---
Keywords:
breast cancer, quality of life, scar tissue treatment, physical therapy
---
INTRODUCTION
It is estimated that there are 2.9 million breast cancer survivors (BCSs) in the USA,1 who have undergone common treatments such as surgery and/or radiation.2 Following this type of treatment, scar tissue can develop along the incision and around the drain sites of the involved upper quadrant. If a woman has undergone radiation therapy, adhe­sions and soft tissue fibrosis can form further adding to scar tissue.2 The scar tissue can tighten and become restrictive leading to decreased function and flexibility.3 Over time, these common complications advance to activity limitations and participation restrictions.3,4
Scar tissue often goes untreated and becomes painful and hypersensitive. Restric­tions in tissue flexibility reduce movement at the shoulder affecting function. Stud­ies have demonstrated that up to 86% of BCSs have a shoulder limitation following complete axillary dissection and 45% have limitation after a sentinel node biopsy.3,5 Currently, increasing range of motion through exercise and stretching is a main focus of physical therapy (PT), but the scar tissue adhesions routinely interfere with progress and optimal outcomes. PT, including manual therapy, early postoperatively can help reduce swelling, pain, and associated scar formation.3