March 30, 2017
National Brain Tumor Society Launches Brain-Tumor Clinical Trial Finder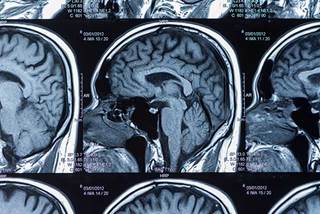 NBTS launched a clinical trial finder specific to brain tumors to engage patients in research and clinical trials.
The National Brain Tumor Society (NBTS) announced the launch of a new brain-tumor clinical trial finder to engage patients in new research and ease the process of finding clinical trials.1
"I believe that greater awareness of available clinical trials can empower individual patients, as well as the entire brain tumor community, to get more involved in medical research and their own treatment planning," said creator of the NBTS Clinical Trial Finder Michael Wenger in a press release.1
Efficient development of new treatments for cancers is limited by clinical trial enrollment. Low enrollment can lead to researchers delaying or even halting the clinical trial. Furthermore, many patients are never enrolled in clinical trials because they were unaware of trials available to them.1
Unfortunately, fewer than 5% of adults with a cancer diagnosis will participate in clinical trials. The problem is troublesome enough that researchers have focused on identifying the barriers to clinical trial participation.2
For example, knowledge gaps and patient attitudes toward clinical trials have been suggested as potential barriers to participation.3
The NBTS Clinical Trial Finder was developed for patients and caregivers in an effort to partly ease this process.
"We hope the new NBTS Clinical Trial Finder will be a starting point to helping patients who are unaware of the options that exist for them, in the form of clinical trials, to have an easier and more convenient resource to engage deeper with emerging therapeutic opportunities and alternatives," said David F. Arons, JD, chief executive officer, National Brain Tumor Society, in a news release.1
"Additionally, we encourage patients to talk to their medical team and consider all treatment options that may be available for them, including both standard of care and potential clinical trials that may be appropriate for their specific medical condition and for which they may be eligible," Arons continued.1
References
1. National Brain Tumor Society launches new brain tumor-specific clinical trial finder [news release]. Newton, MA: National Brain Tumor Society; March 22, 2017. http://blog.braintumor.org/press-releases/national-brain-tumor-society-launches-new-brain-tumor-specific-clinical-trial-finder/. Accessed March 24, 2017.
2. Education sessions shine light on clinical trial participation barriers, improvement opportunities [news release]. Alexandria, VA: American Society of Clinical Oncology; May 26, 2016. https://am.asco.org/daily-news/education-sessions-shine-light-clinical-trial-participation-barriers-improvement. Accessed March 24, 2017.
3. Meropol NJ, Wong YN, Albrecht T, et al. Randomized trial of a web-based intervention to address barriers to clinical trials. J Clin Oncol. 2016;34(5):469-78.