Ask the Experts – Lindsey Lyle
Polycythemia Vera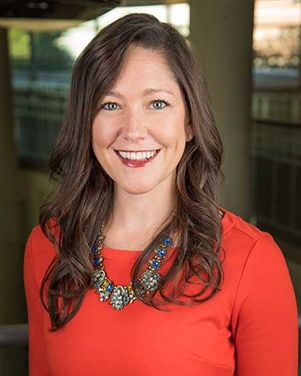 Lindsey Lyle, MS, PA-C
Practice Community
Aurora, Colorado

Hospital and Institutional Affiliations
Blood Cancers and Bone Marrow Transplant Program
University of Colorado Anschutz Medical Campus, Aurora, Colorado
Oncology Nurse Advisor (ONA): What is the role of phlebotomy in the treatment of patients with polycythemia vera (PV)?
Ms Lyle: Phlebotomy, along with low-dose aspirin, is often the first therapeutic intervention performed in patients with polycythemia vera. While PV may be characterized by an increase in all 3 cell lines (white blood cells, red blood cells, and platelets), presentation is heterogeneous. The hallmark of PV is an increase in red blood cell production, resulting in elevated hematocrit levels. Patients with a hematocrit level greater than 45% are at higher risk for developing blood clots in the arteries or veins. Phlebotomy is the most rapid way to reduce the amount of red blood cells in a patient's blood. Phlebotomy involves venipuncture and typically removal of a unit of blood, exact volumes may vary at different institutions or blood banks. By reducing the amount of blood cells, blood flows easier through the vessels reducing the risk for blood clotting. Patients with PV are categorized as either high risk or low risk based on age and prior thrombosis. Low risk patients (younger than age 60 and no history of blood clot) can be treated with phlebotomy and aspirin alone. In high risk patients (older than age 60 or history of thrombotic event) phlebotomy may be used initially and intermittently as needed while trying to maintain hematocrit control with cytoreductive therapy. Results from a large multicenter study that evaluated patients with PV with strict hematocrit control (Hct < 45%) compared with loose control (Hct 45%-50%) showed that patients under strict hematocrit control had a significantly lower rate of cardiovascular death and major thrombosis.1 There may be situations where a lower hematocrit goal is appropriate and therapy should be individualized. This data highlights the importance of hematocrit with phlebotomy and/or additional therapy.
ONA: What options are available if phlebotomy does not provide adequate hematocrit control?
Ms Lyle: Cytoreductive therapy to control blood cell production is important in patients with high-risk disease (older than age 60 or those who have a thrombotic event history) regardless of adequate hematocrit control and aim to eliminate the need for phlebotomy. The goals of treatment in general are to reduce risk for blood clots, the development of cardiovascular and cerebrovascular disease, bleeding, and management of disease-related symptoms. It is important to monitor patients with low-risk PV on a frequent basis for the need of cytoreductive therapy. Reasons to start additional therapy may be the need for frequent phlebotomy, poor tolerance of phlebotomy, progression of symptoms, development of symptomatic splenomegaly, progressive leukocytosis, or certainly the development of a thrombotic event or disease-related major bleed.

The National Comprehensive Cancer Network (NCCN) guidelines recommend the use of hydroxyurea (an oral antimetabolite that inhibits DNA synthesis) or interferons (injectable biological agent) as front-line cytoreductive therapy for high-risk PV or patients with otherwise poor disease control. Additionally, anagrelide is available as an alternative therapy if clinically significant high platelets are the main issue, as this is a platelet-lowering agent. Ruxolitinib (JAK 1-2 inhibitor) is the only U.S. Food and Drug Administration (FDA) approved therapy for PV, but is indicated in patients with an inadequate response to or who are intolerant of hydroxyurea.
ONA: What are the signs and/or symptoms that indicate the patient may have persistent disease or is intolerant to treatment? What are your tactics for monitoring patients from diagnosis and throughout treatment?
Ms Lyle: Establishing frequent time points for laboratory and symptom assessment is critical in the management of patients with PV. The frequency of visits is more often when a patient is first diagnosed or when initiating or changing therapy. In a newly diagnosed patient, I will see them once a week to ensure hematocrit control is obtained. Medication dose adjustments and developing a plan for therapeutic phlebotomy frequency are important for optimal control/care of the patient. As this disease is heterogenous, there is not a "one size fits all" dose of hydroxyurea or interferon that will be effective for all patients. Once a patient is established on a therapy with evidence of blood cell and symptom control, the visits can be spaced out and eventually even be as spaced out as every 3 months.

The signs and symptoms that may indicate persistent disease or intolerance to treatment are similar to patients who may require cytoreductive therapy in addition to phlebotomy and low-dose aspirin alone. These include the need for frequent phlebotomy, poor tolerance of phlebotomy, progression of symptoms, development of symptomatic splenomegaly, progressive leukocytosis, or certainly the development of a thrombotic event or disease-related major bleed. Symptoms that are important to ask patients include the presence of pruritis (especially after a hot shower), erythromelalgia (burning pain in the hands or feet), paresthesias (numbness/tingling in the extremities), fatigue, headaches, or any changes in vision.
ONA: What are the risks for patients with persistent/intolerant PV?
Ms Lyle: Patients who are refractory to first-line therapy are at higher risk for disease-related complications and reduced overall survival. Without therapy, patients with PV are estimated to have a 1.6-fold increase risk of death compared with the general population. The most common causes of disease-related mortality in the general PV population include cardiovascular complications, thrombosis, and progression to myelofibrosis or acute myeloid leukemia. Risk factors for transformation to acute leukemia include leukocytosis, advanced age, abnormal karyotype, and adverse molecular mutations. Reported rates of transformation to myelofibrosis and acute myeloid leukemia at 10 years are 4% to 6% and 2.3% to 14.4% respectively. Once a patient has developed resistance or intolerance to therapy, their risk for these complications increase. Specifically, resistance or intolerance to hydroxyurea is associated with increased symptom burden and decreased quality of life, increased thrombotic and cardiovascular complications, and a higher rate of leukemic transformation. A group in the United Kingdom recently published findings from an analysis of over 800 PV patients which identified that risk of progression to myelofibrosis was higher in patients who developed cytopenias or massive splenomegaly while on the dose of hydroxyurea necessary to control hematocrit levels2. Additionally, cytopenias at the lowest dose of hydroxyurea to achieve response was an independent risk factor for transformation to acute leukemia.2
ONA: What are the criteria for initiating treatment with ruxolitinib in patients with PV? Do you follow a particular protocol to identify appropriate patients?
Ms Lyle: Ruxolitinib is approved by the FDA for PV as a second line agent for patients who are resistant or intolerant to hydroxyurea. It is estimated that 15% to 25% of patients with PV will develop resistance or intolerance to hydroxyurea. European LeukemiaNet has developed and established a unified definition/standard criteria used in clinical practice to identify these patients.3 Since the ruxolitinib FDA indication, this definition has been used to identify patients who may benefit from treatment with ruxolitinib. Resistance is defined as meeting one of the following criteria after 3 months of hydroxyurea at a total dose of 2g/day or more.

1. Need for phlebotomy to maintain hematocrit levels > 45%
2. Platelet count > 400 109/L and WBC count > 10 × 109/L
3. ≤ 50% reduction in splenomegaly or failure to completely relieve splenomegaly symptoms

Intolerance is defined by either the development of unacceptable hydroxyurea-related nonhematologic toxicites at any dose or clinically significant cytopenias at the lowest dose of hydroxyurea required to achieve a complete or partial response. Nonhematologic toxicities may include: development of leg ulcers, mucocutaneous manifestations, gastrointestinal symptoms, or pneumonitis. Significant cytopenias are defined as ANC less than 1.0 × 109/L or platelet count less than 100 × 109/L or hemoglobin less than 10 g/dL.

In addition to control of symptoms related to polycythemia vera, as a clinican my goal is to eliminate the need for phlebotomy and to achieve a complete hematologic response (CHR). CHR is defined as WBC less than 10,000, Hct less than 45%, and platelets less than 400,000. Frequently meeting with my patients to evaluate hematologic and symptomatic response to therapy is key in helping me to identify patients who should have a change in therapy and necessary to optimize their quality of life and long-term outcomes.
References
1. Marchioli R, Finazzi G, Specchia G, et al. Cardiovascular events and intensity of treatment in polycythemia vera. N Engl J Med. 2013;368(1):22-33. doi: 10.1056/NEJMoa1208500.
2. Alvarez-Larran A, Kerguelen A, Hernandez-Boluda JC, et al. Frequency and prognostic value of resistance/intolerance to hydroxycarbamide in 890 patients with polycythemia vera. Br J Haematol. 2016; 172(5):786-93. doi: 10.1111/bjh.13886
3. Barosi G, Birgegard G, Finazzi G, et al. A unified definition of clinical resistance and intolerance to hydroxycarbamide in polycythaemia vera and primary myelofibrosis: results of a European LeukemiaNet (ELN) consensus process. Br J Haematol. 2010;148(6):961-3. doi: 10.1111/j.1365-2141.2009.08019.x