Ask the Experts – Kathleen Clifford
Expert Perspectives
Kathleen Clifford, MSN, FNP-BC, AOCNP, ACHPN
Ask the Experts: Managing Targeted Therapy in Chronic Lymphocytic Leukemia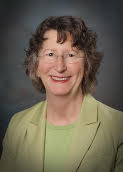 Kathleen Clifford, MSN, FNP-BC, AOCNP, ACHPN

Practice Community
Boise, Idaho

Hospital and Institutional Affiliations
Hematology Oncology Nurse Practitioner St. Luke's Mountain States Tumor Institute
Question 1.When a patient with chronic lymphocytic leukemia (CLL) is being treated with targeted therapy, what is your strategy for educating patients about adverse events?
Answer
We build on the physician's treatment plan and reinforce any education. I also evaluate and discuss their comorbid conditions. I think that an important role of the nurse practitioner is to have that big picture discussion and really know what other things patients are taking, because they may be taking herbs or other supplements that aren't on their medication list, which can result in drug interactions with targeted agents. We also give handouts for the different medications that we have access to in our clinic. We have an oncology oral chemotherapy program, so we have pharmacists in our center that have dispensing capabilities, and then they help us get the prescriptions for the patients. Those phone calls provide another level education, they talk with the patient before they pick up their medications, and reinforce the education as well.
Question 2. When using targeted therapy in patients with chronic lymphocytic leukemia (CLL), what are some of the most typical side effects? How do you manage these adverse events when they occur? How does the multidisciplinary team determine when dosing adjustments are needed?
Answer
The first thing that you see is lymphocytosis, and it is important to educate the patient about this adverse event, assess for it, and then talk to them about it. Bruising — some of the targeted therapies have some bleeding risks that is not fully understood at this time, so I want to make sure the patient is not taking aspirin or fish oil or anything similar. It is important to ask if they have a lot of bruising on their extremities and explain when they should call you if they have any problems. The other potential issue is infection. We've had a lot of patients who had cellulitis, so we may need to, if this is recurrent, consider a dose interruption. Of course, this depends on the severity but we are watching for that kind of thing. We're also watching closely for pneumonias, and with some agents, diarrhea can be a problem, A big point about managing side effects in patients being treated with targeted therapy is that you don't always have to reduce the dose after the first event, it's important for patients to understand that they may actually have improvement without recurrence of these side effects.
Question 3. What is the strategy for first-line treatment of patients with a deletion in chromosome 17 in your clinic?
Answer
We would encourage ibrutinib. If they had heart disease, poorly controlled atrial fibrillation, bleeding problems, such as a history of gastrointestinal bleeds with perforations, maybe a recent surgery and if we are looking for a tyrosine kinase, then we would consider idelalisib.
Question 4. What are your methods for educating patients with CLL who are receiving targeted therapy about adherence? What is your advice for nurses who are struggling to keep their patients adherent?
Answer
It's shocking to think that so many patients don't actually take their medications, so I like to educate our nurses about the 30% of the patients who are not taking their medications or are taking them incorrectly. I talk to them about their challenges and why it can be difficult to take medications correctly. I actually did a class and brought in a speaker on motivational interviewing, which is being used in smoking cessation. We discuss what is in it for the patient, so they can really be engaged and we can help them understand why they have to take these medications. We have to reinforce it. We do not say, "did you miss any pills this week?" Instead, we say, "how many pills did you miss this month?" That way were are not accusing them, we are just checking in using the conversation as an opportunity to reinforce the importance of adherence.
Question 5. What do you feel are the most important topics for nurses who treat patients with CLL to be aware of?
Answer
By engaging with patients, we can help them manage their side effects and stay on treatment, which helps them get the best outcome. That, over time, staying on these agents improves the response and we are still early in the treatment with the newer agents. Also, educating nurses about these topics is important, including understanding the main side effects and any black box warnings. There are side effects that we really need to watch for with these agents and realize that some of the patients that are on them have may have been heavily pretreated or are older and have serious comorbid conditions.