Ask the Experts – Dawn Stefanik
Ask the Experts
Dawn C. Stefanik, AA, MLT, BSN, RN, OCN
Ask the Experts: Managing Targeted Therapy in Chronic Lymphocytic Leukemia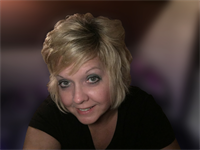 Dawn C. Stefanik, AA, MLT, BSN, RN, OCN
Practice Community
Towson, Maryland

Hospital and Institutional Affiliations
Manager, Infusion Therapy Center Sandra & Malcolm Berman Cancer Institute at Greater Baltimore Medical Center
Question 1.When a patient with chronic lymphocytic leukemia (CLL) is being treated with targeted therapy, what is your strategy for educating patients about adverse events?
Answer
At my institution, a group of individuals including myself, one of the nurse practitioners, the practice manager, another nurse, and our pharmacist, wrote individual education sheets for each drug. Once the patient's insurance has approved the therapy, we make an appointment that day with the nurse practitioner, nurse, or the pharmacist to educate patients separately from therapy to ensure they understand everything they need to take the drug, we also set up their follow-up during this meeting. We follow patients weekly for the first 4 weeks, and they see the nurse practitioner or the physician on an alternating schedule to make sure the lines of communication are open and determine if they are having any side effects, having any trouble financially, and getting the appropriate labs. We also encourage them to bring a family member or another person with them to these appointments to be that second set of ears in case they missed anything.
Question 2. When using targeted therapy in patients with chronic lymphocytic leukemia (CLL), what are some of the most typical side effects? How do you manage these adverse events when they occur? How does the multidisciplinary team determine when dosing adjustments are needed?
Answer
The majority of the side effects are risk for infection, just because of their disease, and we follow their blood counts and make any appropriate adjustments. We also want to make sure that patients know that diarrhea and fatigue commonly occur, and some people may get a little nausea, but we don't really see as much of that with the targeted therapies. It is more gastrointestinal side effects and infection prevention. When adverse events do occur in patients who are taking oral therapies then we have the patient call in and let us know what's going on. From there, depending on the severity of the side effect, we may tell them to come in for a visit, and do blood counts and grading of the side effects.
Question 3. What is the strategy for first-line treatment of patients with a deletion in chromosome 17 in your clinic?
Answer
We really follow the NCCN guidelines, but it also depends on their comorbidities and any other issues because the physician takes that into consideration. Dose adjustments are only made after we see how the patient tolerates the drug.
Question 4. What are your methods for educating patients with CLL who are receiving targeted therapy about adherence? What is your advice for nurses who are struggling to keep their patients adherent?
Answer
The biggest thing is education and communication. We educate patients about oral therapy and explain that they need to take medication as it is prescribed to get the best benefit. We also explain that if they are having problems, they need to call the office for guidance and assistance. We tell them to not take themselves off of the drug, don't make any changes, but call us first so that we can see what's going on and then make the appropriate change. We let them know not to wait, we reinforce that no question is insignificant, and urge them to call us because it's better for us to tweak their dosing than get to the point where their side effect is so out of control that then we have to stop their therapy until they resolve. My advice for other nurses is just to be persistent with your education, never assume, and always ask direct questions. Is everything alright? Are you taking your medications? It is important to be very direct with patients and ask very pointed questions in order to get good answers back.
Question 5. What do you feel are the most important topics for nurses who treat patients with CLL to be aware of?
Answer
The therapies are always changing, there are always new drugs being added. We have refreshers here with the drug representatives, in which they do disease state education, just to remind us about the disease itself and provide us with any new information about treatments, because treatments are constantly changing.