May 30, 2017
Consuming Tree Nuts Improves DFS, OS in Survivors of Colon Cancer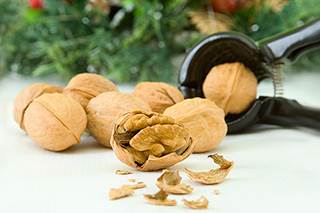 Risk of colon cancer recurrence was significantly reduced by nut consumption, evidence indicates.
Consumption of tree nuts is associated with significantly improved disease-free survival (DFS) and overall survival (OS) in survivors of stage III colon cancer who consume 2 or more servings of these foods per week, according to a report to be presented at the 2017 American Society of Clinical Oncology (ASCO) Annual Meeting.1
"Patients with advanced disease who benefit from chemotherapy frequently ask what else they can do to reduce their chances of recurrence of death, and our study is an important contribution to the idea that modifying diet and physical activity can be beneficial," reported Temidayo Fedalu, MD, a clinical fellow in medicine at Dana Farber Cancer Institute, and lead researcher in the study, in a preconference news report.2
Previous studies have suggested that type 2 diabetes, Western pattern diet, increased dietary glycemic load, and other factors that contribute to states of energy excess and hyperinsulinemia are associated with increased risk of colon cancer recurrence and mortality.
In addition, numerous studies have established that nut consumption reduces the risk of type 2 diabetes, metabolic syndrome and insulin resistance. But whether these benefits would apply to improving colon cancer recurrence and survival in patients who have completed chemotherapy treatment for the disease is unknown. Therefore, Dr Fedalu and colleagues sought to determine the effects of nut consumption on recurrence and survival in this patient population.
For the prospective, observational study, 826 patients with stage III colon cancer completed a questionnaire on dietary intake while enrolled in a randomized adjuvant chemotherapy trial (Combination Chemotherapy in Treating Patients With Stage III Colon Cancer [ClinicalTrials.gov Identifier NCT00003835]). Participants completed the questionnaire following completion of adjuvant therapy.
The associations of nut intake with cancer recurrence and mortality was assessed using Cox proportional hazards regression. The primary end point was disease-free survival (DFS) from completion of the questionnaire to cancer recurrence, death, or last follow-up.
Study results showed that 19% of all patients reported consuming 2 or more servings of nuts per week. Risk of cancer recurrence for these patients was reduced by 42% and chance of death was reduced by 57%, compared with those who did not consume nuts.
Subgroup analysis of just tree-nut consumption revealed DFS was improved by 46% and OS by 53%, which was consistent across known factors that can influence cancer recurrence, including patient age, body mass index, gender, and common genomic changes in the tumor, and across common genomic alterations (microsatellite instability, KRAS mutation, BRAF mutation, and PIK3CA mutation).
Consumption of peanuts and peanut butter, however, did not result in statistically significant impact on DFS or OS. The researchers report this may be because peanuts, the most widely consumed nuts in the United States, are legumes and therefore have a different metabolic composition than tree nuts.
The researchers conclude that higher consumption of nuts is associated with significantly reduced cancer recurrence and death in patients with stage III colon cancer who consume 2 or more servings of tree nuts per week.
Read more of Oncology Nurse Advisor's coverage of the 2017 American Society of Clinical Oncology Annual Meeting by visiting the conference page.
References
1. Fadelu T, Niedzwiecki D, Zhang S, et al. Nut consumption and survival in stage III colon cancer patients: results from CALGB 89803 (Alliance). Oral presentation at: 2017 American Society of Clinical Oncology Annual Meeting; June 2-6, 2017; Chicago, IL. Abstract 3517.
2. Chance of colon cancer recurrence nearly cut in half in people who eat nuts [news release]. Alexandria, VA: American Society of Clinical Oncology; May 17, 2017.