Advisor Forum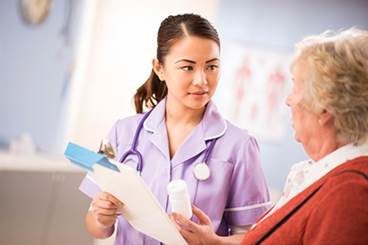 Do you have any resources that give specific guidelines or even anecdotal sources on how to adjust etoposide dose in a patient taking Prezcobix?

My patient is receiving immunotherapy. What is the best tool for assessing side effects?

What is the concern with antioxidants and chemotherapy or radiation?

What are some helpful Internet resources for reliable information about herbal products?

What should be explained to patients regarding placebo use in controlled trials?

Is trastuzumab classified as an immunotherapy? If so, how does it work?

Please clarify the role and responsibilities of oncology nurse navigators (ONNs) vs those of the oncology social workers (OSWs).

What is the protocol for extravasation of Mitomycin C?

Which organizations recommend incorporating physical activity into cancer care and why?

Why is the antipsychotic olanzapine (Zyprexa) being used to prevent nausea?
Have a clinical question for our oncology experts?

We're offering $10 iTunes gift cards to the first 5 questions submitted each month for our Ask A Pharmacist and Advisor Forum sections.

We'll showcase your question and our consultant's answer in an upcoming The Forum newsletter, online, and possibly in print as well.

Don't delay — CLICK HERE

to submit your question today!



Sign Up for Free e-newsletters
Regimen and Drug Listings
GET FULL LISTINGS OF TREATMENT Regimens and Drug INFORMATION