October 19, 2011
The burden of care decisions: Helping surrogates follow through with patients' wishes
Download:

PDF of Total Patient 1011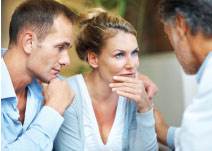 The burden of care decisions: Helping surrogates follow through with patients' wishes
The subject of surrogacy, "a solution to a problem created solely by advancing medical technology," was recently discussed on Pallimed: A Hospice & Palliative Medicine Blog.1 The entry was inspired by a very comprehensive review article published in the Annals of Internal Medicine, "Systematic review: the effect on surrogates of making treatment decisions for others" by David Wendler and Annette Rid.2 The premise of the Annals piece was that, although surrogates often help make treatment decisions for patients who cannot do so themselves, there is an effect on the surrogate that has not been assessed. Wendler and Rid undertook their review to ascertain just how burdensome this responsibility is.
STRESS ON FAMILY MEMBERS
The authors researched 40 studies of 2,854 surrogates and found that in more than 50% of cases, the surrogates were members of the patient's family. At least one-third of the surrogates felt "a negative emotional burden" such as anxiety or stress from the process. In one study, the surrogates, who were relatives, felt guilt about their treatment decisions. Symptoms of posttraumatic stress disorder among family members who had participated in making decisions were also present in several of the reviewed studies. Wendler and Rid wrote, "Our evaluation of more than 2,800 surrogates indicates that this practice places emotional stress and burden on at least one-third of surrogates, which is often substantial and lasts months or, in some cases, years."2
A group in Munich, Germany, also looked at the role that family members play in making decisions about life-prolonging treatment in seriously ill patients. The researchers followed 70 patients with terminal cancer in whom physicians were considering whether to limit life-prolonging treatment.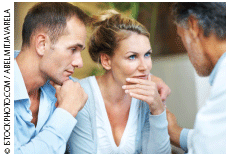 They recorded the patients' wishes about end-of-life care, the roles of their family members, and how both groups felt about limiting treatment. More than half of the relatives were spouses (59%); 21% were children.
Although the family members were present during their relative's hospitalization, only 32% of them were involved in decisions to limit treatment. When patients did discuss their treatment preferences, their families were in agreement and supportive of their decisions. However, one-third of the relatives "acted against the known or presumed wishes of patients.... In six patients (14%) who were unable to communicate, clinicians thought relatives did not represent authentic patient wishes. Five patients did not allow their relatives to play an active role in decision making." The conclusion was that serious health care decisions should involve concerned relatives. The authors suggest that strategies be developed to ensure that treatment decision making is in the best interests of both the patient and the family.3
Loading links....