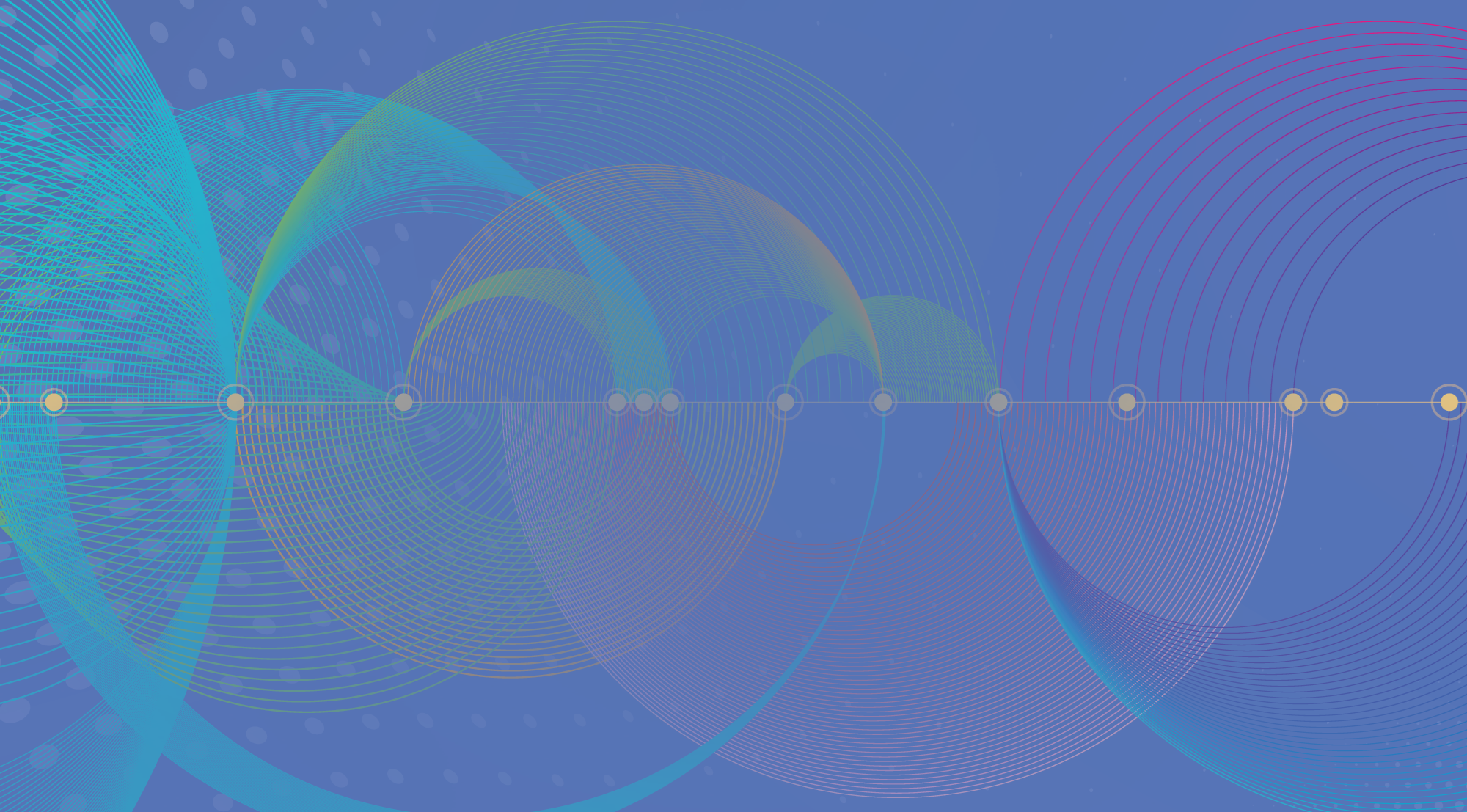 Darcy has over 30 years of experience as an oncology nurse serving in a variety of roles. She was the first oncology nurse navigator hired at the Christiana Care Health System in Newark, Delaware, where she developed the navigator role in the breast center and survivorship programs. She currently works as the supportive and palliative care nurse navigator. In addition to her clinical experience, she has held leadership positions in the local and national Oncology Nursing Society (ONS) and has authored articles and book chapters. In addition, she has presented locally and nationally on numerous oncology topics. Darcy is particularly passionate about mentoring new oncology nurses and helping patients to maximize their quality of life.
Darcy Burbage, RN, MSN, AOCN, CBCN - Advisory Board Chair - Helen F Graham Cancer Center & Research Institute
Click for Full Bio
Cindi is the Director of Cancer Support Services and Patient Navigation, Sutter Pacific Medical Foundation in Santa Rosa, California. With over 42 years of oncology nursing experience, Cindi is active in nursing leadership at national, international, and local levels. She was a founding Board member of the Oncology Nursing Society. She has been dedicated to the patient navigation role since 2001 when she established a free standing Cancer Recovery and Resource Center in Bozeman, Montana. Cindi received her nursing and degree from Meramec Community College, a Bachelor's Degree in Psychology from Lindenwood College, and a Masters of Public Health from University of California, Berkeley. She has received a number of distinguished awards, including the Oncology Nursing Society's Distinguished Service Award in 2010 for novel work in patient navigation, CURE Magazine's Extraordinary Healer Award in 2014, and the Oncology Nursing Society's Lifetime Achievement award in April 2016. She has published over 12 articles and authored several book chapters.
Cynthia Cantril, RN, OCN, CBCN, MPH - Immediate Past Chair - Sutter Pacific Medical Foundation
Click for Full Bio
Dr. Haylock is an acknowledged leader in efforts to bring attention to the complex health needs of cancer survivors. Many peer reviewed papers authored or co-authored by her emphasize advancing the science and knowledge of cancer survivorship, the nature and significance of nursing research and nurse advocacy. She also contributes efforts to advance the emerging Oncology Nurse Navigation Role. She is a past president of the 35,000+ member Oncology Nursing Society (ONS) and in April 2016, begins a 2-year term as Chairperson of the ONS Survivorship/Rehabilitation/Quality of Life Special Interest Group. Dr. Haylock is an editorial board member of The American Journal of Nursing and Seminars in Oncology Nursing. Dr. Haylock received her BSN and MA in Nursing from the University of Iowa College of Nursing, and a PhD in Nursing from the University of Texas Medical Branch Graduate School of Biomedical Sciences. She was inducted as a Fellow of the American Academy of Nursing in 2011. Between 2014 and 2016, Dr. Haylock completed 8 terms in an adjunct faculty role, teaching "Professional Nursing Concepts" in the online RN to BSN program at Schreiner University in Kerrville, TX. In spring, 2016, Dr. Haylock joined the faculty of Sul Ross State University's on-line RN to BSN program. She is currently a member of a Speaker's Bureau associated with Genentech BioOncology.
Pamela J. Haylock, PhD, RN, FAAN - Board Member - Oncology Consultant
Click for Full Bio
Judy is the manager of the cancer care navigation program at Vidant Medical Center in Greenville, North Carolina. She was instrumental in the development of the navigation model that is incorporated throughout the health care system. Navigation services are provided to patients with cancer living in 29 counties of rural eastern North Carolina. She leads a team of oncology nurses and social workers to identify the barriers to care, provide resources, and ensure timely, quality cancer care closer to home when possible. Additionally, Judy has experience as a disease-specific navigator for gastrointestinal cancers and melanoma. She has over 25 years of experience in various areas of medical oncology nursing. Judy presented at the 2016 Oncology Nursing Society (ONS) Congress on integrating a navigation data collection tool into an electronic medical record with outcome measures and analysis. She has co-authored numerous abstracts with her team addressing the benefits of navigation showing return on investment. Since 2014, she has served on the leadership team of the ONS Nurse Navigator Special Interest Group to identify priorities that support the role of the oncology nurse navigator across a variety of care settings and populations. She earned her Bachelors of Science in Nursing from the College of Nursing at the University of Cincinnati and received her Master of Science at Rush University in the oncology clinical nurse specialist program.​
Judy Koutlas, RN, MS, OCN - Board Member - Vidant Medical Center
Click for Full Bio
Jean Sellers is the Administrative Clinical Director at the UNC Cancer Network, Lineberger Comprehensive Cancer Center, Chapel Hill, North Carolina. She has been leading the development of patient navigation models at the statewide level for UNC since 2007. Today, she consults with cancer centers and hospitals across North Carolina to assist those institutions integrate cancer support services within identified communities. Recommendations are based on the disparaties of the population served and the needs of each cancer center. As an expert in navigation, Sellers is committed to ensuring quality, compassionate care for all patients facing cancer, regardless of where they may live. She is a graduate of UNC Greensboro, where she earned her undergraduate degree in nursing and her master's degree in nursing administration. She is an adjunct faculty member of the UNC School of Nursing. Sellers brings nearly 25 years of oncology nursing experience working in a variety of leadership positions within cancer clinics, hospitals and rural communities. She has served on various committees within the Oncology Nursing Society to develop and support the role of the Oncology Nurse Navigator. She is currently serving as a President's Council member on the National Patient and Family Advocate Foundation. She is the co-founder and current President of the North Carolina Oncology Navigator Association. She is a nationally recognized speaker on a variety of topics, including patient navigation, health disparities, shared decision making, compassion fatigue and achieving quality care at the end of life.
Jean B. Sellers, RN, MSN - Board Member - UNC Cancer Network, Lineberger Comprehensive Cancer Center
Click for Full Bio
Sangeeta Agarawal, RN, MS, started her career as a software engineer in Silicon Valley, working for companies including IBM, Motorola/Google, and then developing first mobile video platform at a startup later acquired by Skype. She studied integrative medicine by studying, practicing and conducting research in both eastern and western medicine. She spent the next decade as a researcher, oncology nurse, and integrative medicine practitioner at institutions including the Mayo Clinic, Stanford Cancer Center, and University of California, San Francisco Cancer Center. She later created Helpsy, a platform that automates care planning and referral process to reduce workload for health care professionals and improve symptom management and rehab for patients. She currently serves on the board of NIH Integrative Medicine, Society for Integrative Oncology, Oncology Nursing Society innovation communities, Annie Appleseed project, and advises digital health startups.
Sangeeta Agarawal, RN, MS
Click for Full Bio
Rev. Diane Baldwin, RN, OCN, CBCN, is currently the Manager of Navigation Programs at the University of South Alabama Mitchell Cancer Institute in Mobile, Alabama, where she leads a team of 7 nurse and lay navigators. Diane is a certified oncology and breast cancer nurse. Most of her 33 year nursing career has centered around oncology, hospice, quality improvement, and long-term care. She has also been a United Methodist minister for the past 11 years and is currently appointed as Chaplain of the Mitchell Cancer Institute in addition to her other duties. Diane and her team at the Mitchell Cancer Institute were awarded the Association of Community Cancer Centers 2017 Innovator Award for development of their acuity tool. She has co-authored an article and presented both locally and nationally on navigation and development of acuity tools. Diane is passionate about seeking ways to improve the quality of care for her patients.
Rev. Diane Baldwin, RN, OCN, CBCN
Click for Full Bio
Kris Blackley, RN, MSN, BBA, OCN, is the Director of Patient Navigation for the Levine Cancer Institute, Atrium Health, in Charlotte, North Carolina. She has been an oncology nurse for almost 30 years and has worked in a variety of patient settings such as inpatient, outpatient, BMT, and clinical trials before starting in her current role. In addition to developing a large, multicenter navigation program, Kris and her navigators have developed Information Systems to assist with patient management and to collect data for navigation research. Kris' goal is to understand and meet the needs of her team so they are able to provide high quality, patient-centered care.
Kris Blackley, RN, MSN, BBA, OCN
Click for Full Bio
Debi Boyle, RN, MSN, AOCNS, FAAN, is a long-tenured oncology nurse having practiced in cancer care for over four decades in both community cancer programs and comprehensive cancer centers. She is an early member of the Oncology Nursing Society which has bestowed on her numerous honors. In 1994 Debi received the Distinguished Alumnae Award from Yale University, her alma mater, and in 1999 she was inducted as a fellow in the prestigious American Academy of Nursing. Debi has published over 300 articles and 4 books and has lectured in 45 states and 15 countries, 3 of which have invited her as Oncology Visiting Nurse Professor. She also is active in international work and has volunteered in Vietnam, Honduras, and Kenya to enhance both oncology and hospice nursing care in developing countries. Debi is currently busy with numerous roles and projects including the writing of a book for family caregivers, which is entitled The Caregivers Companion.
Deborah Boyle, RN, MSN, AOCNS, FAAN
Click for Full Bio
Kelly Brassil, PhD, RN, AOCNS, ACNS-BC, is the Director of Nursing Research and Innovation at The University of Texas MD Anderson Cancer Center in Houston, Texas. In this context she has worked collaboratively with nurses and advanced practice providers in authoring content on patient care considerations during immunotherapy treatment. These include a supplement for the Clinical Journal of Oncology Nursing (April 2017) and a chapter on the history of immunotherapy in The Guide to Immunotherapy (ONS, in press, co-authored with Pam Ginex). She also serves as a co-editor for the forthcoming edition of the "Oncology Nursing Society Chemotherapy-Immunotherapy Guidelines and Recommendations for Practice" (in press) for which she was responsible for the development of new chapters focused on immunotherapeutics. Dr Bassil facilitated a panel on a clinical overview of immunotherapeutic approaches at the 2017 ONS Congress. She was also selected as a member for an expert panel in development of the "Management of Immune-related Adverse Events in Patients Treated with Immune Checkpoint Inhibitor Therapy: American Society of Clinical Oncology and National Comprehensive Cancer Network Clinical Practice Guideline" published in the Journal of Clinical Oncology.
Kelly Brassil, PhD, RN, AOCNS, ACNS-BC
Click for Full Bio
Following an early career in management consulting at Booz Allen for Electronic Health Record strategy and quantitative analysis, Nikolas Buescher has spent the last 12 years at health systems, leading large, community-based cancer programs. He currently serves as the Executive Director of Cancer Services for Penn Medicine/Lancaster General Health. Lancaster's Cancer Institute has won several national architectural design awards, community fundraising awards, was the first hospital in the country to begin using the Cyberknife M6 for patient care, and is a participant in the CMS Oncology Care Model project. Mr Buescher has been invited by CMS to present to other OCM practices on the topics of measuring and reporting clinical quality, engaging staff and physicians in performance improvement, and generating individualized price estimates. Mr Buescher has experience with many different kinds and sizes of patient navigation programs, though the Lancaster program is among the largest at 9 full time clinical navigators, serving 9 disease sites. Mr. Buescher holds both a Masters in Health Science and a Bachelors in Public Health from the Johns Hopkins University and currently serves as the chair of their Masters in Health Administration advisory board. In 2011, he received the University's Outstanding Recent Graduate award. In 2016, Mr. Buescher was invited to speak and represent community-based cancer programs in Washington, DC, at the Vice President's Cancer Moonshot Summit, and he has previously shared best practices in oncology population health and performance improvement as an invited speaker at past Epic Systems' annual User Group Meetings.
Nikolas Buescher
Click for Full Bio
Michele Galioto, RN, MSN, Assistant Chief Clinical Officer, Oncology Nursing Society (ONS), is a Masters-prepared clinical nurse specialist in oncology with over 30 years cancer nursing practice, education, and management experience. Ms Galioto earned her Master of Science in Nursing from the University of Pittsburgh and is enrolled in the Robert Morris University Doctor of Nursing Practice program. Ms Galioto's primary responsibilities as Assistant Chief Clinical Officerinclude translating ONS Board of Director positions and concerns into position statements and issuing briefs utilized for policy and advocacy discussions; further defining and implementing vision for quality-focused initiatives on behalf of the Society, including partnerships with organizations offering oncology data lakes and onboarding quality/informatics nursing roles to support sustainable quality improvement; addressing critical clinical priorities for the Society and disseminating knowledge resources through a variety of media. Ms Galioto led the submission of the Oncology QCDR, successfully earning CMS approval for MIPS reporting. The Oncology QCDR includes 7 custom measures developed and tested by ONS.
Michele Galioto, RN, MSN
Click for Full Bio
Linda U. Krebs, PhD, RN, AOCN, FAAN, is Associate Professor Emerita at the University of Colorado College of Nursing and President/CEO of Oncology Consultation, Education & Advocacy Network (OCEAN), providing cancer education and support to individuals, organizations and programs. In addition, Dr Krebs is Conference Management Portfolio Chair for the International Society of Nurses in Cancer Care. She completed her BSN at the University of Vermont and her Master's and Doctoral degrees at the University of Colorado. She has been an oncology nurse for more than 45 years providing direct care, consultation, education and training to cancer patients, their families, community members, and health care providers, with an emphasis on educating and mentoring American Indian health professionals and community members through seminars, workshops, and one-on-one interactions. She is a recognized patient advocate who provides cancer-related education across the cancer continuum to enhance knowledge about cancer, reduce risks for developing cancer, and promote informed choice about cancer care decisions. Her research interests include cancer survivorship, patient navigation, health care disparities, and sexual and reproductive dysfunction. Dr Krebs is a consultant to Native American Cancer Research Corporation, Vice President of Native American Cancer Initiatives, and has been co-investigator, consultant, faculty, and/or qualitative evaluator for multiple patient navigation studies.
Linda U. Krebs, PhD, RN, AOCN, FAAN
Click for Full Bio
Teri Lown, BSN, RN, OCN, ONN-CG, is an oncology nurse navigator (ONN) at the University of California, Davis Comprehensive Cancer Center (UCDMC). Teri took the first national certification exam offered by the Academy of Oncology Nurse and Patient Navigators (AONN+) and is now an Oncology Nurse Navigator Certified Generalist. Teri has been an Oncology Certified Nurse since 1991. At UCDMC, Teri became a surgical oncology resource nurse, coordinating patient care for the breast cancer population. She was part of the Cancer Center team when it achieved National Cancer Institute (NCI) Comprehensive Cancer Center status. She transitioned to become the first ONN at UCD Cancer Center tasked with developing the medical and surgical patient navigation program. She currently navigates transitions of care for hematology oncology patients. Teri graduated from the State University of New York at Brockport with a BSN. She first worked on a spinal cord injury unit at University of Rochester Strong Memorial Hospital, followed by many years at the Visiting Nurses Association in Sacramento California, becoming part of the oncology and Sutter VNA Hospice team.
Theresa Ann Lown, BSN, RN, OCN, ONN-CG
Click for Full Bio
Barb Lubejko, MS, RN, is an oncology clinical specialist at the Oncology Nursing Society (ONS). A long time oncology nurse, she has focused more than half of her career on nursing professional development including development of cancer-related nursing education projects, competencies, and resources to help nurses integrate evidence into practice and provide quality care. Barb acts as nurse planner for many ONS educational programs and also coordinates the activities of the ONS Approver Unit. In addition, she serves as an appraiser of applicants for the American Nurses Credentialing Center's (ANCC) Commission on Accreditation. Barb facilitated the latest ONS/Oncology Nursing Certification Corporation (ONCC) Oncology Nurse Navigator Role Delineation Study and the latest update of the ONS Oncology Nurse Navigator Core Competencies, and is co-leading a project to develop tools and resources for new nurse navigators.
Barbara Lubejko, MS, RN
Click for Full Bio
Colleen Palay, BSN, RN, OCN, started her nursing career as an ADN in the early 1980s and after time off to raise two boys she returned to the health care workforce over 10 years ago. She has since earned her BSN from Ohio University and is currently working towards a Master of Public Health from Kent State University. In the last 10 years she has been working with the head and neck cancer population at University Hospitals Seidman Cancer Center in Cleveland, Ohio, where she joined the oncology nurse navigator department in 2010. In working with patients with head and neck cancer she was immediately affected by the daily challenges of this population, which include the complexity of their diagnosis and treatment and their barriers to obtaining care. Finding dental care for head and neck cancer patients has become a passion for Colleen and she has published and presented nationally on the subject of the dental side effects of treatment, unmet oral care needs, and health care disparities. She sees the role of oncology nurse navigators as a unique opportunity to stand by those diagnosed with cancer and their loved ones through all phases of the often unpredictable battle with cancer.
Colleen Palay, BSN, RN, OCN
Click for Full Bio
Mary Scheid, RN, OCN, is a Masters-prepared oncology nurse with 24 years of experience in oncology, breast health, and nursing navigation. Mary was the first breast health nurse and navigator at Banner North Colorado Medical Center and has recently transitioned to the RN, Senior Manager of the 3 Banner breast facilities in northern Colorado. Mary is an advocate for patients and for instigating change to help patients through their journey with cancer. She works diligently to get funding for patients, ensure their care is seamless, and to advance care, which includes starting the high risk genetic program in 2005, initiating two $750 funds for women getting a biopsy and after treatment starts, and recently worked to help start the multidisciplinary breast care clinic with a variety of disciplines within the hospital. Mary has been active as the chairman of the Oncology Nursing Society Breast Special Interest Group and assisted in starting the CBCN test and continues to assist with test writing for this specialty. She has been a local board member for Susan G. Komen for a Cure and the American Cancer Society and reviewed for the NCLEX testing.
Mary Scheid, RN, OCN
Click for Full Bio
Dan Sherman has been in the field of financial navigation services for oncology patients since 2008. He is employed as a Financial Navigator at the Lacks Cancer Center in Grand Rapids, Michigan. Mr Sherman is founder and president of The NaVectis Group, a consulting company that assists oncology providers in the implementation of financial navigation programs within the oncology setting. His financial navigation program has been highlighted by Oncology Roundtable and the Association of Community Cancer Centers (ACCC) and was described as best practice within the field of financial navigation for oncology patients. His research has been published in the Journal of Access Management, Oncology Issues, and the Journal of Oncology Practice. Mr Sherman's program recently took 2nd place in the 2018 PAN Challenge, a contest that seeks to address the challenges of assisting patients with their out-of-pocket costs. Mr Sherman has a degree in accounting, a bachelor's degree in psychology, and a master's degree in counseling.
Dan Sherman, MA, LPC
Click for Full Bio
Rosemarie A. Tucci, MSN, RN, AOCN, developed and currently coordinates care of patients referred to the Main Line Health Pulmonary Nodule Program – which oversees follow up care for patient with identified incidental nodule findings. She previously served as the supervising administration for the Community Clinical Oncology Program (CCOP), Genetics program, and the Cancer Registry. She also managed several clinical trials of new therapeutic agents for cancer. In addition, Rosemarie has contributed to numerous peer-reviewed nursing journals and textbooks, writing on such topics as quality improvement measures in pain control, clinical pathways for cancer care, and program development in oncology practices.
Rosemarie A. Tucci, MSN, RN, AOCN
Click for Full Bio
Mary B. Welch, MS, FNP, AOCN, is a Gynecologic Oncology Nurse Practitioner/ Nurse Navigator with MemorialCare Long Beach Medical Center in Long Beach, California. Ms Welch has been in this role since October 2012. Prior to that, she was with a private practice oncology group for over a decade. She frequently lectures at nursing schools, conferences, and support groups. Ms Welch was appointed and currently serves as a board member on The Cancer Support Community Professional Advisory Board. She is also a member of the Oncology Nursing Society – both the National and South Bay Chapters – where she has served as Program Chair for the Greater Los Angeles Chapter and Secretary and Program Chair for the South Bay Chapter. Ms. Welch has been published in Oncology Nursing Forum and has presented over 150 oncology speaker programs to a wide range of audiences, ranging from students to nurses to support groups. Ms. Welch earned both her B.S. and Master's degree in Nursing from Georgetown University in Washington, D.C.
Mary Welch, MS, FNP, AOCN
Click for Full Bio