Radiation and Your Patient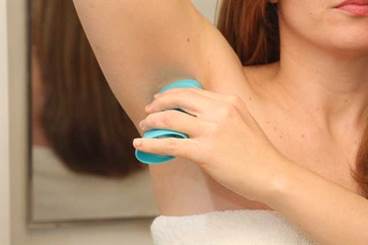 Use of antiperspirant or deodorant does not adversely affect potential for dermal toxicity or surface concentrations of aluminum in the axilla in women undergoing radiation therapy for breast cancer.

Indomethacin oral spray (IM-OS) is proven to be a safe and effective treatment for oropharyngeal mucositis pain in patients with cancer.

Two recent studies examined the benefits of using a 3D bioabsorbable marker to indicate the tumor bed in women with breast cancer who underwent breast conserving surgery (BCS).

Risk of developing cancer as a result of childhood exposure to medical imaging radiation is not increased in children or adults, a new study reports.

Data from the National Cancer Database are indicating that wait times from cancer diagnosis to initial treatment were substantially longer over a 5-year period.

Twice daily radiation therapy with chemotherapy may improve survival times in patients with some advanced head and neck cancers, a new study confirms.

Small study also showed that pembrolizumab does not significant impair radiation or chemotherapy dosing.

Male breast cancer patients are less likely than their female counterparts to receive adjuvant hormone therapy and postlumpectomy radiation.

Pediatric patients are better able to tolerate radiation therapy without anesthesia when video movies are projected on the inside of the machine during treatment.

Combining extracorporeal shock wave (ESW) technique with nanoparticle delivery improves treatment of difficult-to-treat solid tumors, such as anaplastic thyroid cancer.
Sign Up for Free e-newsletters
Regimen and Drug Listings
GET FULL LISTINGS OF TREATMENT Regimens and Drug INFORMATION