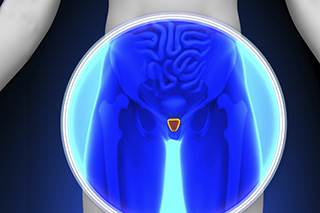 High-dose-rate (HDR) brachytherapy is typically used as a dose-escalating boost for external beam radiotherapy for prostate cancer; however, some researchers believe it might be close to graduating to a viable monotherapy.

Some patients undergoing radiotherapy for cancers of the head, neck, and brain are at risk for endocrinopathies. This article reviews the risks, detection, and management of radiotherapy-induced hypopituitarism.

Although uncommon, this side effect of radiation with adjuvant drug therapy is unpredictable, sometimes delayed, and can occur with administration of antibiotics and other drugs as well as chemotherapy.