Radiation and Your Patient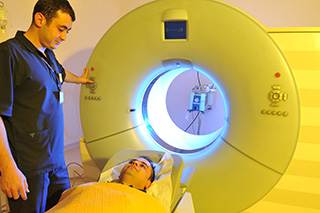 A new clinical trial aims to apply advanced image analysis techniques to 4D CT scans. Already a standard step in targeting lung cancer radiotherapy, the trial seeks to use the scans map areas of lung function without additional testing.
With long-term follow-up, letrozole can be safely administered concomitantly with adjuvant breast radiotherapy in postmenopausal patients with stage 1 to 2 breast cancer.

Radiotherapy is the most effective single modality for local control of Hodgkin lymphoma. Involved site radiotherapy is a recent innovation intended to reduce the risk of late effects—an urgent goal, particularly for adolescent and young adult patients.

A healthy immune system may be the key to effective radiation therapy for cancer patients.
Low-income women in Medicaid expansion states in the United States are more likely to undergo breast cancer screening than those in nonexpansion states, according to a study presented at RSNA 2015.
American College of Radiology updated its Appropriateness Criteria for 19 topics, including 3 new criteria. These guidelines assist clinicians in the most efficacious use of radiology.

Guidelines and novel approaches are helping clinicians to more effectively manage this debilitating side effect of radiation treatment for cancer.
The first study to examine the effects of combined radiation and chemotherapy on the healthy brain tissue of glioblastoma patients has revealed specific structural brain changes.
Differences in radiation therapy costs for Medicare patients often have little to do with patient specifics, researchers found.
The first test that analyzes the sensitivity of tumors to radiation therapy has been developed.
Sign Up for Free e-newsletters
Regimen and Drug Listings
GET FULL LISTINGS OF TREATMENT Regimens and Drug INFORMATION