Radiation and Your Patient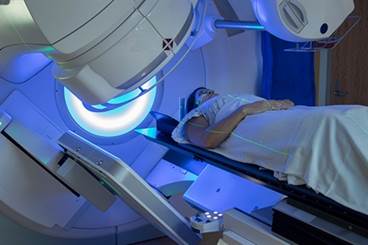 Combining radiotherapy and immunotherapy has shown early promise against some advanced cancers, but oncology nurses need to be wary of potential overlapping toxicity profiles from each of these treatment modalities.

Researchers present findings of a phase 2 study that compared PFS when SBRT is administered prior to maintenance chemotherapy in patients with limited metastatic NSCLC vs chemotherapy alone. Data was presented at ASTRO 59th Annual Meeting.

Results of a recent study demonstrated overall survival was better among women who underwent breast-conserving surgery vs mastectomy. Furthermore, best overall survival was achieved with adjuvant radiotherapy in the former group and systemic therapy in the latter group.

A look at the significant influence of age-adjusted prognoses and treatment priorities for radiation therapy in the oldest patients with cancer.
The researchers found that the majority of patients had no frank detectable cognitive impairment after undergoing skull base irradiation.

Some patients undergoing radiation therapy may experience traumatic symptoms if they had a prior experience that triggered their "fight, flight, or freeze" response. Somatic experiencing may help these patients manage their symptoms during their radiation treatments.

Partial-breast and reduced-dose radiotherapy was found to be noninferior in preventing local relapse compared with whole-breast radiation therapy in patients with early stage breast cancer with a lower-than-average risk of relapse.

Use of antiperspirant or deodorant does not adversely affect potential for dermal toxicity or surface concentrations of aluminum in the axilla in women undergoing radiation therapy for breast cancer.

Indomethacin oral spray (IM-OS) is proven to be a safe and effective treatment for oropharyngeal mucositis pain in patients with cancer.

Two recent studies examined the benefits of using a 3D bioabsorbable marker to indicate the tumor bed in women with breast cancer who underwent breast conserving surgery (BCS).
Sign Up for Free e-newsletters
Regimen and Drug Listings
GET FULL LISTINGS OF TREATMENT Regimens and Drug INFORMATION