Radiation and Your Patient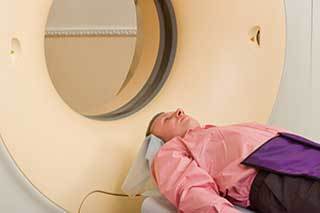 Elderly with NSCLC have lower incidence of esophagitis, can tolerate aggressive radiation therapy.

A new tool may enable oncologists to deliver radiation therapy targeted to a tumor's biology and radiosensitivity, similar to how anticancer agents target specific tumor mutation-affected gene pathways.

A recent paper on the future of radiation oncology reports on the trend toward a greater role for shared decision making and patient-reported outcomes, such as the interrelated benchmarks of patient satisfaction, engagement, and treatment-plan adherence.
A growing proportion of cancer patients are elderly—creating a demographic shift with important implications for cancer care, including radiotherapy. Integrating geriatric care into oncology nursing has never been more important.

Side effects experienced with extremely hypofractionated treatment for intermediate-risk prostate cancer were comparable to those of conventional radiation therapy at 2 years after treatment.
Disease-specific mortality rates for men with prostate cancer are comparable for 3 treatment options: active surveillance, radical prostatectomy, and external-beam radiotherapy.
Novel technique uses injected microbubbles for dosimetry in radiation therapy in patients with cancer.
Skilled radiologists see abnormalities immediately, and researchers want to learn how they do it.

Postmastectomy pain syndrome (PMPS) is a debilitating late effect of surgery and radiation therapy for breast cancer.

Researchers assessed the rates of laryngeal preservation and laryngectomy-free survival in patients with laryngeal or hypopharyngeal cancer who received the monoclonal antibody cetuximab and radiation therapy or radiation therapy alone.
Sign Up for Free e-newsletters
Regimen and Drug Listings
GET FULL LISTINGS OF TREATMENT Regimens and Drug INFORMATION