Navigator Notes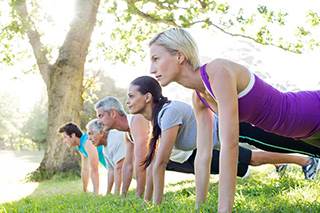 Lifestyle changes that promote proper weight management, increased exercise, and a healthy diet have the potential to improve survivors' health and well-being.

An effective nurse navigator approach involves removing barriers to good care, such as differences in health care delivery systems, poor communication, and financial impediments.

A patient survey was designed to examine patient views of their initial breast cancer diagnosis process and care management.

Lay cancer patient navigators can address barriers to care such as financial burden and psychosocial distress, and can help reduce disparities across the continuum of care.

By identifying incidence, prevalence, and risk factors for colorectal and pancreatic cancer in our communities, nurse navigators can develop screening and prevention programs to better serve these populations.

This fact sheet examines immune thrombocytopenia (ITP), including patient outlook, treatment, and ITP in pregnancy.

Developing a lung cancer screening program involves a number of challenges, including identifying patients in need of screening, patient follow-up, and community support.

Survivorship care plan successfully improves the overall survivorship care of older cancer survivors using lay navigators.

As molecular testing becomes the standard of care for many cancers, nurse navigators have an important role to play ensuring molecular testing of suitable patients, providing patient education, and managing of patient expectations.

Older cancer survivors typically have higher severity of disease and pre-existing conditions, which makes their cancer treatment additionally challenging. The Patient Care Connect Program was created to help address these issues.
Sign Up for Free e-newsletters
Regimen and Drug Listings
GET FULL LISTINGS OF TREATMENT Regimens and Drug INFORMATION