Navigator Notes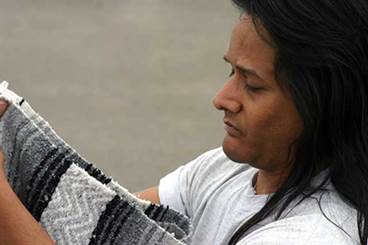 American Indians/Alaska Natives may face barriers to cancer diagnosis and care that can be overcome via cultural navigation services.

Research from St Jude Children's Research Hospital reveals that acute megakaryoblastic leukemia can be divided into several subgroups with varying prognoses, particularly for children without Down syndrome.

[Breast Cancer: Targets and Therapy] This research presents a case report of patient with gastrointestinal metastases from breast cancer.

The Patient Care Connect Program lowers Medicare costs and provides other benefits, research indicates.

A series of experiments revealed the mechanism of action by which vitamin C causes cancer cells to die in a cell culture.

[OncoTargets and Therapy] This research presents an overview of patient and disease management in pediatric pediatric papillary thyroid (PTC) patients.

Geographic location was seen to affect disease stage at diagnosis among people with colorectal cancer who live in ethnically or racially segregated communities.
Oncology Nursing Society conducted a role delineation survey (RDS) on oncology nurse navigators (ONNs) to determine how the role has evolved since the previous RDS and to determine if an ONN certification is needed.

Lung Cancer Navigator, a mobile, customizable app from LUNGEVITY, helps patients with lung cancer better understand their disease, manage medications, track symptoms, and access support.

[Breast Cancer: Basic and Clinical Research] This research examines the incidence of alcohol and memory-related side effects of chemotherapy in female cancer patients.
Sign Up for Free e-newsletters
Regimen and Drug Listings
GET FULL LISTINGS OF TREATMENT Regimens and Drug INFORMATION