Navigator Notes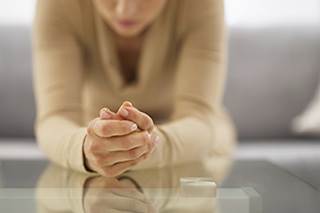 Deciding not to intervene for small, incidentally identified thyroid cancer may cause patients to experience anxiety and feelings of isolation.

Dr Lori Baudino, a clinical psychologist and dance/movement therapist, discusses a program that helps children with cancer cope with their disease and treatment, and learn to be children again.

Multidisciplinary team approach reduces cervical cancer treatment delays in Botswana by 50%.

Patients who speak to an oncology nurse prior to their first appointment are significantly more likely to be retained for their treatment.

Oncology nurse navigators improved physician engagement in multidisciplinary discussions prior to the initiation of treatment for patients with head and neck cancer.

A clinical pathways navigation program for patients with non-small cell lung cancer significantly reduced cost of care while preserving clinical outcomes.

NODA and V3 are volunteer programs that provide a compassionate presence for patients who are alone in their final hours.

American Indians/Alaska Natives may face barriers to cancer diagnosis and care that can be overcome via cultural navigation services.

Research from St Jude Children's Research Hospital reveals that acute megakaryoblastic leukemia can be divided into several subgroups with varying prognoses, particularly for children without Down syndrome.

[Breast Cancer: Targets and Therapy] This research presents a case report of patient with gastrointestinal metastases from breast cancer.
Sign Up for Free e-newsletters
Regimen and Drug Listings
GET FULL LISTINGS OF TREATMENT Regimens and Drug INFORMATION