Navigator Notes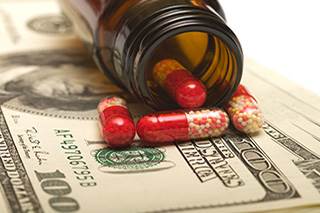 I hear the term "financial toxicity" used more and more when people are discussing the cost of cancer treatments. What exactly is financial toxicity?

Results from a small survey suggest a need to include risk of confidentiality breach in consent discussions.

A review of the importance of cancer screening programs and the important role of the oncology nurse navigator/care coordinator in developing them.

BRAF other MAPK pathway gene mutations associated with Erdheim-Chester disease reveal that ECD is a neoplastic disease.

[Journal of Hepatocellular Carcinoma] This research examines the outcomes of HCC patients with BDTT in a single institution.

CancerLinQ® Ambassadors Program is launched to provide support and guidance to practices participating in CancerLinQ®.

Deciding not to intervene for small, incidentally identified thyroid cancer may cause patients to experience anxiety and feelings of isolation.

Dr Lori Baudino, a clinical psychologist and dance/movement therapist, discusses a program that helps children with cancer cope with their disease and treatment, and learn to be children again.

Multidisciplinary team approach reduces cervical cancer treatment delays in Botswana by 50%.

Patients who speak to an oncology nurse prior to their first appointment are significantly more likely to be retained for their treatment.
Sign Up for Free e-newsletters
Regimen and Drug Listings
GET FULL LISTINGS OF TREATMENT Regimens and Drug INFORMATION