Navigator Notes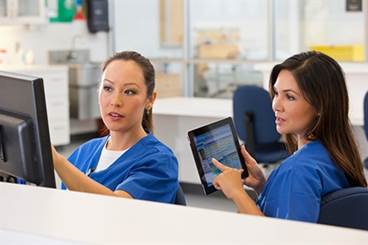 Please clarify the role and responsibilities of oncology nurse navigators (ONNs) vs those of the oncology social workers (OSWs).

A review of shared decision making with men about undergoing PSA testing revealed that although full SDM discussions are increasing, variations in whether these discussions occur and how much information is shared still exist.

Travel to appointments can be difficult for patients with cancer. In this study, researchers sought to determine the effect of travel burden on clinical trial participation by household income, race/ethnicity, and clinical trial phase.

A meta-analysis shows that earlier initiation of palliative care can effectively change patterns of care for patients with higher illness burden.

A review of the literature on follow-up after positive screening results led researchers to a consensus opinion on timing of diagnostic tests for 4 cancers: breast, cervical, colorectal, and lung.

In a study that evaluated outcomes for younger, working age women with breast cancer, researchers identified differences in cancer-related financial adverse events in black women vs white women.

Researchers in Montreal presented results of a study on the effects of using a pivot nurse in oncology (PNO) on continuity of care, outcomes, and quality of life for patients with lung cancer at the 2018 European Lung Cancer Congress.

Male spouse or partner perspectives on a female patient's ability to cope was found to have a positive effect on her ability to cope and adjust to her disease. Unfortunately, this effect remains rarely researched and poorly understood among patients with breast cancer in same sex relationships.

A study presented at the NACNS 2018 Annual Conference focused on redesigning CNS practice to mirror patient transitions throughout the continuum of care.

A CNS-led initiative presented at the NACNS 2018 Annual Conference identified inconsistencies in oncology care, and addressed and implemented corrective measures.
Sign Up for Free e-newsletters
Regimen and Drug Listings
GET FULL LISTINGS OF TREATMENT Regimens and Drug INFORMATION