Navigator Notes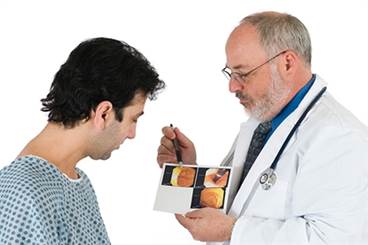 An analysis of 23 studies focused on interventions with the potential to improve follow-up colonoscopy completion rates found that navigation programs are more effective than other interventions studied.

The transition from active treatment to survivorship for patients with breast cancer can be as complex as the disease. An oncology social worker discusses the challenges of this "new unknown" in the continuum of care.

Breast Cancer Awareness Month has been celebrated in October since the early 1990s. In this column, Oncology Nurse Advisor asked 3 community education advocates to share their tips for a successful awareness event.

Caregivers of patients with malignant brain tumors often bear additional burdens in their role, as these patients often experience cognition-related adverse effects as well as the effects of their cancer and its treatment.

A newly developed patient education resource helps nurses educate patients with colorectal cancer about biomarker testing and counsel them on the significance of the results.

A navigator offers her take on how the ideal EHR system could unify the oncology care team toward the common goal of optimal patient outcomes.

Novel intervention focuses on caregivers' beliefs, knowledge, and skills regarding home care for patients with cancer resulting in improved pain management and better overall care at the end of life.

Teenagers and young adults with cancer rated digital resources such as email, online information resources, and communication tools as critical to their lives. These patients would also utilize additional resources such as chat rooms and online counseling and support.

Results of a recent study found that the effectiveness of the 9-item Patient Health Questionnaire (PHQ-9) and the Hospital Anxiety and Depression Scale (HADS-D) in screening for major depressive disorder (MDD) in patients with cancer was limited compared to the standardized diagnostic interview.

Lifestyle changes that promote proper weight management, increased exercise, and a healthy diet have the potential to improve survivors' health and well-being.
Sign Up for Free e-newsletters
Regimen and Drug Listings
GET FULL LISTINGS OF TREATMENT Regimens and Drug INFORMATION