Navigator Notes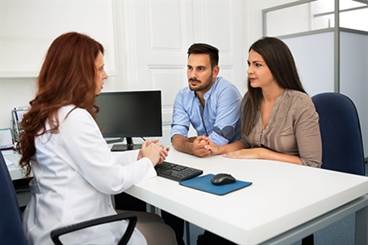 In this companion piece to our November column, we discuss the unique challenges to preserving the fertility of female patients with cancer and current options.

Clinicians and patients use this technology to monitor health, behaviors, and treatment outcomes.

Increasing survival rates for AYA patients with cancer have heightened the importance of discussing fertility preservation options. In this column, we review the options for male patients and the significance of including a discussion of them as part of treatment planning.

Researchers at Memorial Sloan-Kettering Cancer Center sought to determine if observation status may be a better treatment option for older adults with cancer who present to the ED.

A randomized study assessed the impact of ConquerFear, a novel intervention developed from various models of cognitive therapy, and Taking-it-Easy, an intervention based on models that promote relaxation, on cancer survivors' ability to manage their fear of cancer recurrence.

Questionnaires completed before and after a clinic visit revealed the potential anxiety of patients during the diagnosis and treatment planning phases of their cancer journey.

A phase 3 study demonstrated the impact of nurse-led education on pain vs care as usual in terms of number of patients reporting pain scores.

An analysis of 23 studies focused on interventions with the potential to improve follow-up colonoscopy completion rates found that navigation programs are more effective than other interventions studied.

The transition from active treatment to survivorship for patients with breast cancer can be as complex as the disease. An oncology social worker discusses the challenges of this "new unknown" in the continuum of care.

Breast Cancer Awareness Month has been celebrated in October since the early 1990s. In this column, Oncology Nurse Advisor asked 3 community education advocates to share their tips for a successful awareness event.
Sign Up for Free e-newsletters
Regimen and Drug Listings
GET FULL LISTINGS OF TREATMENT Regimens and Drug INFORMATION