Navigator Notes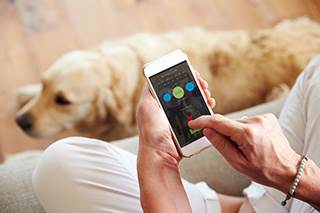 Lung Cancer Navigator, a mobile, customizable app from LUNGEVITY, helps patients with lung cancer better understand their disease, manage medications, track symptoms, and access support.

[Breast Cancer: Basic and Clinical Research] This research examines the incidence of alcohol and memory-related side effects of chemotherapy in female cancer patients.

Participants in a peer navigation program for patients at risk for HBOC were surveyed regarding the usefulness of the information provided, patient education, and their peer navigator. Survey results were presented at the 2016 SABCS.

An app developed to track posthospitalization progress and activity of patients with breast cancer, adding the information into patients' electronic health records in real time, was presented at SABCS 2016.

Survey data from patients receiving care at Boston Medical Center who were navigated for colonoscopy screening illustrates how patients value the services of oncology patient navigators.

A new card game helps patients and caregivers broach the difficult subject of end-of-life wishes and prioritize what's most important in their planning.

Researchers report on the feasibility of a nurse-led sexual rehabilitation intervention to target sexual recovery and vaginal dilation in women who underwent pelvic radiation therapy and brachytherapy for gynecologic cancers.

This study focused on determining the effectiveness of a short-term high-intensity interval training (HIIT) program to improve patients' cardiorespiratory fitness prior to NSCLC resection.

Researchers analyzed data from the NPCR of Sweden to determine whether more US men with prostate cancer would choose active surveillance if it were presented as a treatment option.

POLST Programs Can Benefit From the APRN-Patient Relationship
Sign Up for Free e-newsletters
Regimen and Drug Listings
GET FULL LISTINGS OF TREATMENT Regimens and Drug INFORMATION