October 21, 2016
Hydroxyurea May Improve Kidney Function in PV-Associated Nephrotic Syndrome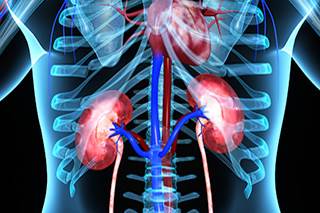 Hydroxyurea May Improve Kidney Function in PV-Associated Nephrotic Syndrome
Early screening and treatment with hydroxyurea may lead to improved long-standing kidney function in patients with focal segmental glomerulosclerosis (FSGS) associated with polycythemia vera, according to a report published in the American Journal of Kidney Diseases.1
Myeloproliferative neoplasms, such as polycythemia vera and essential thrombocythemia, are a rare cause of FSGS. Although hydroxyurea is often used for patients with these myeloproliferative disorders, the impact of this treatment on proteinuria or kidney function in cases of myeloproliferative neoplasms-associated FSGS has not been established.
In this report, the authors describe the clinical course of a patient with polycythemia vera and proteinuria whose biopsy lead to a diagnosis of FSGS. Because the patient had a distant history of granulomatosis with polyangitis, he was undergoing routine tests to assess his kidney function and proteinuria, thereby allowing for early detection of nephrotic syndrome soon after the diagnosis of polycythemia vera was made.
The patient was treated with hydroxyurea, resulting in rapid improvement in proteinuria and a reduction in hematocrit. Replicated responses were observed 2 additional times when hydroxyurea was discontinued and restarted.
The patient now continues to take a steady dose of hydroxyurea and has favorable serum creatinine and urine protein levels.
Reference
1. Hundemer GL, Rosales IA, Chen YB, Colvin RB, Tolkoff-Rubin NE. Hydroxyurea for treatment of nephrotic syndrome associated with polycythemia vera. Am J Kidney Dis. 2016;3:465-468.