August 25, 2014
Hodgkin lymphoma treatment risk of premature menopause determined
the ONA take:
According to a new study published in the Journal of the National Cancer Institute, researchers were were able to determine precise estimates of the risk of future infertility based on treatment types and doses and at what age in women who underwent treatment for Hodgkin lymphoma.
The research team analyzed data from 2,127 women under 36 years old who had been treated for Hodgkin lymphoma in England and Wales between 1960 and 2004. All women had received chest radiotherapy and some also received chemotherapy. Of those women, 605 experienced premature menopause before 40 years old. By analyzing this data, the researchers were able to produce a risk table for clinicians to show patients.
They determined that a women who receives at least six cycles of a traditional chemotherapy regimen in her late 20s would have an 18% risk of experiencing menopause by age 30, and a 58% risk by age 40. If a woman receives ovarian radiotherapy with certain chemotherapy regimens, her risk of premature menopause is increased more than 20 times. The ABVD regimen only increased the risk by 1%.
Younger women are more often affected by Hodgkin lymphoma and researchers have known that Hodgkin lymphoma treatments do increase the risk of premature menopause for some time, but this is the first study to determine the precise risk for each treatment.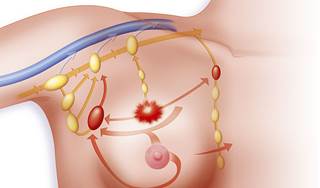 Hodgkin lymphoma patients will be able to better understand their risks of future infertility.
Women treated for the cancer Hodgkin lymphoma will be able to better understand their risks of future infertility after researchers estimated their risk of premature menopause with different treatments.
The findings, set out in the Journal of the National Cancer Institute, are based on the experience of more than 2,000 young women in England and Wales treated for the cancer over a period of more than 40 years.
Previous research has suggested that women with Hodgkin lymphoma who receive certain types of chemotherapy or radiotherapy are at increased risk of going through the menopause early – but there was insufficient information to provide patients with detailed advice.
Loading links....
Sign Up for Free e-newsletters
Regimen and Drug Listings
GET FULL LISTINGS OF TREATMENT Regimens and Drug INFORMATION