Issues in Cancer Survivorship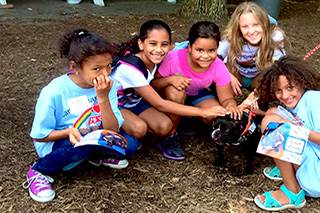 This camp offers children, adolescents, and young adults coping with life-threatening illness a chance to enjoy a week of normal summertime activities.

Diet and nutrition are significant factors in preventing hepatic diseases progressing to hepatocellular carcinoma, and coffee is high on the list of good foods.

Can one of the most popular beverages in the world limit or even prevent the growth of certain cancers?

In Alabama, smartphone technology brings regional resources to patients with cancer; in New Jersey, it motivates adolescent survivors to exercise.

Despite the seriousness of cancer, patients may use humor as part of their coping armamentarium. They may also appreciate when their health care team does, too, as these researchers found.

Understanding how patients' use their spiritual beliefs can help you determine which patients may be more likely to develop depressive symptoms.

Improvements in fatigue, IL-6, TNF-a, and IL-1B seen in a clinical trial that measured the effects of yoga practice in women survivors of breast cancer.

Many women who are survivors of childhood cancer can become pregnant. This good news comes from the Childhood Cancer Survivor Study, in which nearly two-thirds of the women in the survivor group, initially unsuccessful at becoming pregnant, eventually conceived.

As with any treatment regimen that results in physical impairment, patients with cancer need rehabilitation therapy to return to baseline functioning.

Novel program provides patients with a computer tablet preloaded with app and links to information, data, and providers specific to their care.