Issues in Cancer Survivorship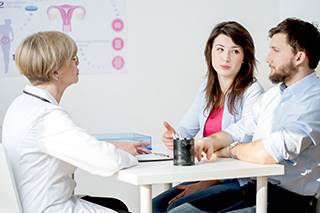 A leading cancer institute developed an online course that teaches oncology nurses about cancer survivors' fertility options and prospects for adoption.

New study strengthens the case that some adolescents and young adults with cancer may struggle in later adulthood with brain and emotional function.

Cultural differences in the Latino community result in unique stressors for these patients after a cancer diagnosis. This study identified some of those stressors.

For patients with radiation-induced xerostomia, ALTENS may reduce symptom burden with less side effects than current standard treatment.
Oncology nurses can learn to identify cases of intimate partner violence (IPV).
Sensor technology is used to illustrate the amount of pressure applied in breast palpation, helping clinicians refine their clinical skills for locating a breast mass.

Bruce W. Hollis, PhD, discusses the findings from his study on the benefits of increasing vitamin D intake in patients with prostate cancer undergoing active surveillance.

A prospective study found that patients with human papillomavirus-related disease had better treatment response than HPV-negative patients.

Long-lasting effects of cancer can plague patients for years after they complete their treatments. In this study, researchers sought to measure which problems plagued patients the most and for the longest time.

Most people know of the traditional use of mistletoe to get a kiss from a loved one during the Christmas holiday. However, US oncologists are discovering a new use for the plant as a CAM treatment for cancer.
Sign Up for Free e-newsletters
Regimen and Drug Listings
GET FULL LISTINGS OF TREATMENT Regimens and Drug INFORMATION