Issues in Cancer Survivorship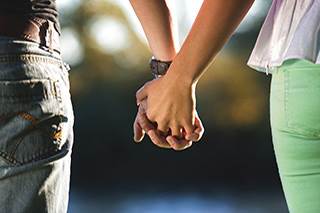 A recent study confirms the benefits of marriage on patients with cancer, including socioeconomic status, psychosocial support, and a higher regard for health-related self care.
Site of metastasis is key to the length of time a patient can survive metastatic castration-resistant prostate cancer (mCRPC).

The Samfund is a not-for-profit organization dedicated to easing the lasting financial effects of cancer treatments for young adults with the disease.

As the American College of Surgeons' Commision on Cancer milestones approach, ASTRO publishes a template to ensure consistent, comprehensive survivorship care plans can be developed for cancer survivors whose treatment involved radiotherapy.

This technique, which does not use pharmaceutical sedatives, can ease the perioperative discomfort and anxiety experienced by some patients undergoing fully awake craniotomy to remove glioma.

After experiencing the benefits of meditation to help himself cope with the stress of caring for patients with cancer, this oncologist leads classes teaching those patients to use the tool to better cope with their disease and its effects.

In a review of the Dutch Bone Metastasis Study results, stratified for primary tumor location, palliative radiation therapy was found to reduce pain and improve quality of life for some patients.

Researchers hope to prove the positive effects of the use of therapy dogs in pediatric oncology.

A leading cancer institute developed an online course that teaches oncology nurses about cancer survivors' fertility options and prospects for adoption.

New study strengthens the case that some adolescents and young adults with cancer may struggle in later adulthood with brain and emotional function.
Sign Up for Free e-newsletters
Regimen and Drug Listings
GET FULL LISTINGS OF TREATMENT Regimens and Drug INFORMATION