Issues in Cancer Survivorship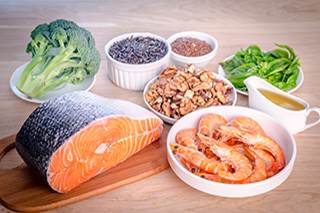 Researchers compared the association between diets high in plant-based omega-3 polyunsaturated fatty acids (PUFAs) vs those high in marine-based PUFAs and the risk for breast cancer.

Study evaluates the incidence of post-traumatic stress disorder in patients with cancer from diagnosis through survivorship.

Investigators sought to determine why so few biospecimens were available for research from minority populations of women with breast cancer.

New research on the benefits of high-fiber diets for CRC survivors took its findings one step further and identified the type of fiber consumed and which provided better benefits.

A comparative case study of 12 advanced primary care practices identified the 3 factors that are barriers to integrating comprehensive cancer survivorship services into primary care practices.

This study explored the potential for pregnancy and breastfeeding among women who survived breast cancer, particularly those with ER-positive disease, and the impact of pregnancy on disease recurrence.

A study on a cohort of women enrolled in the WHI-OS shows that those with a history of periodontal disease had a higher risk for developing some cancers.

The person with cancer is not always the oncology nurse's only patient. Caregivers should be assessed for depressive symptoms, which can indicate declining physical health in the caregiver, and receive appropriate treatment.

Breast cancer survivors who received taxane-based chemotherapy for their disease are at increased risk for falls due to CIPN and treatment-associated effects on balance and gait.

An interactive system connects adolescent and young adult survivors of childhood cancers with their health care team to ensure they establish and adhere to recommended survivorship care plans.
Sign Up for Free e-newsletters
Regimen and Drug Listings
GET FULL LISTINGS OF TREATMENT Regimens and Drug INFORMATION