In the News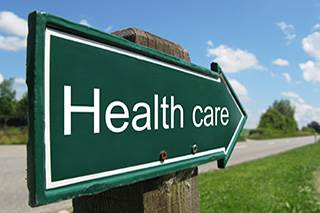 Nurse navigators can offer more than just helping patients keep their appointments and maintain their lives. Navigators can help the health care system function more effectively.

The jury is still out on the dangers of e-cigarettes, whether they assist traditional smokers in quitting, and how much they should or should not be regulated by the government.

As patients and oncology care teams strive to keep up with complex treatment plans, symptoms of distress in the patient may be missed. Distress screening tools can help nurse navigators identify which patients may need a referral for psychosocial support.

Many patients skip doses or stop taking medication entirely when their share of the costs becomes too high.

The American Cancer Society (ACS) has published its latest annual report on cancer incidence and mortality, and the news is good.
A new challenge for health care providers is emerging from the improved prognosis for patients with cancer: the need to include this growing group of patients in health promotion campaigns.
Women with breast cancer who undergo surgery rate persistent postmastectomy pain as the most troubling symptom.

An investigational new PARP inhibitor, BMN 673, is showing early responses in patients with advanced, BRCA-related breast and ovarian cancers.
A definitive trial has indicated that low-level laser therapy (LLLT) reduces the occurrence of canker sores and improves quality of life in patients with head and neck squamous cell carcinoma.
Oncology nurse navigators (ONNs) are clinical professionals acting as a map or compass through the confusing process of diagnosis, treatment, and survivorship.