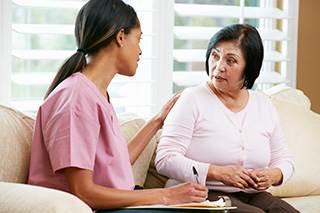 As patients and oncology care teams strive to keep up with complex treatment plans, symptoms of distress in the patient may be missed. Distress screening tools can help nurse navigators identify which patients may need a referral for psychosocial support.

An investigational new PARP inhibitor, BMN 673, is showing early responses in patients with advanced, BRCA-related breast and ovarian cancers.
Oncology nurse navigators (ONNs) are clinical professionals acting as a map or compass through the confusing process of diagnosis, treatment, and survivorship.