In the News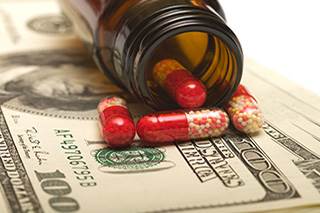 Many patients skip doses or stop taking medication entirely when their share of the costs becomes too high.

The American Cancer Society (ACS) has published its latest annual report on cancer incidence and mortality, and the news is good.
Women with breast cancer who undergo surgery rate persistent postmastectomy pain as the most troubling symptom.

An investigational new PARP inhibitor, BMN 673, is showing early responses in patients with advanced, BRCA-related breast and ovarian cancers.
A definitive trial has indicated that low-level laser therapy (LLLT) reduces the occurrence of canker sores and improves quality of life in patients with head and neck squamous cell carcinoma.

New findings that run counter to federal recommendations indicate that women should be encouraged to initiate regular mammographic screening before age 50 years.

Persons with head and neck cancer who are undergoing radiation or chemoradiation can preserve swallow function by exercising involved muscles before, during, and after treatment.

Researchers have not only confirmed that tamoxifen induces cognitive dysfunction in users, they have also found an existing treatment that can prevent this adverse effect.

The US cancer care delivery system is in crisis and changes across the board are urgently needed to improve the quality of cancer care, concludes the Institute of Medicine of the National Academies in its new report.

The Oncology Nursing Society has released a joint position statement on key issues surrounding the implementation of screening programs for psychosocial distress in cancer centers.