From CancerCare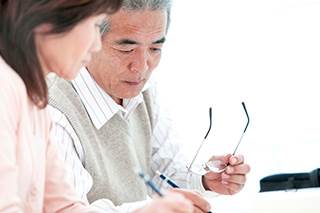 Age-related decline in older patients further complicates their ability to maintain an adequate health literacy level. This discussion presents key points to help nurses improve the health literacy of their older patients.

Providing care for a loved one with cancer is even more difficult for long-distance caregivers. In this column, an oncology social worker offers tips on helping caregivers overcome these challenges.
Communication and honesty are key when discussing cancer and treatment options with adolescents with cancer.

Use of straightforward, age-appropriate language is essential to communicating with pediatric oncology patients about their cancer and treatments, and gaining their trust in the medical team.

The inability to have children as a result of cancer treatment can be a significant loss for patients and their caregivers. These tips can help nurses guide patients as they learn to cope.

The stigma of smoking as a cause of cancer can add to a patient's difficulty in coping with lung cancer, even for patients who never smoked cigarettes.

Breast cancer during pregnancy presents additional psychosocial challenges as patients cope with a devastating diagnosis during a time of hope and promise for the future.

How men perceive their role within their family dynamic or social circles may impact how they respond to a cancer diagnosis. Often they retreat or shut down, further challenging the efforts of their oncology care providers and loved ones to help them cope.

Patients may need help talking about their cancer diagnosis with their families, especially their children. The Pillow Talk Care package is an at-home activity kit that helps facilitate this difficult discussion.

Animal assisted interventions such as visits from therapy dogs and patients' pets are proven to improve patient outcomes.
Fact Sheets from CancerCare
Sign Up for Free e-newsletters
Regimen and Drug Listings
GET FULL LISTINGS OF TREATMENT Regimens and Drug INFORMATION