Ask a Pharmacist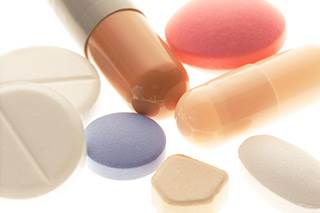 Why do the antibody drugs have such long names?

Patients periodically ask about the use of marijuana in cancer treatment. Is there any data about this?

What are the most effective treatments for MS pain in patients with co-existing cancer?

How should severe mucositis from capecitabine (Xeloda) be managed?

Why do some drugs need a micron filter and what is the affect of using one?

When giving gemcitabine (Gemzar) and cisplatin (Platinol), is it better to give gemcitabine first to reduce myelosuppression with every indication?

In what sequence should you administer premedications prior to paclitaxel: Should the antihistamine be given first or the steroid?

What are the treatment options for recurrent metastatic HER2-positive breast cancer after trastuzumab therapy?

What are the best practices to reduce venous irritation and delayed irritation?

The furanocoumarins in grapefruits interact with some medications—does eating a grapefruit allow for lower drug dosages?
Have a clinical question for our oncology experts?

We're offering $10 iTunes gift cards to the first 5 questions submitted each month for our Ask A Pharmacist and Advisor Forum sections.

We'll showcase your question and our consultant's answer in an upcoming The Forum newsletter, online, and possibly in print as well.

Don't delay — CLICK HERE

to submit your question today!



Sign Up for Free e-newsletters
Regimen and Drug Listings
GET FULL LISTINGS OF TREATMENT Regimens and Drug INFORMATION