Ask a Pharmacist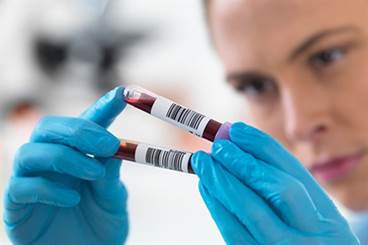 Why is a type and crossmatch needed before starting patients on treatment with daratumumab (Darzalex)?

Which vaccines should be avoided in patients receiving chemotherapy?

I hear the term "financial toxicity" used more and more when people are discussing the cost of cancer treatments. What exactly is financial toxicity?

I was surprised to see an order for arsenic recently. What is this being used for?

What precautions should be taken to prevent tumor lysis syndrome (TLS) in patients receiving venetoclax (Venclexta)?

There is a lot of talk about biosimilar drugs. What makes a drug a biosimilar?
What is the interaction between oral chemotherapy and GERD medicines?

How should side effects of the new checkpoint inhibitor drugs be managed?

At my current clinic, hydration and mannitol are administered before premedications on a cisplatin regimen; at previous clinic, premeds and hydration were administered before mannitol. Does it make a difference?

Chemotherapy agents are sometimes required to be administered in a specific sequence. What factors influence the need to follow a specific sequence?
Have a clinical question for our oncology experts?

We're offering $10 iTunes gift cards to the first 5 questions submitted each month for our Ask A Pharmacist and Advisor Forum sections.

We'll showcase your question and our consultant's answer in an upcoming The Forum newsletter, online, and possibly in print as well.

Don't delay — CLICK HERE

to submit your question today!



Sign Up for Free e-newsletters
Regimen and Drug Listings
GET FULL LISTINGS OF TREATMENT Regimens and Drug INFORMATION