Advisor Forum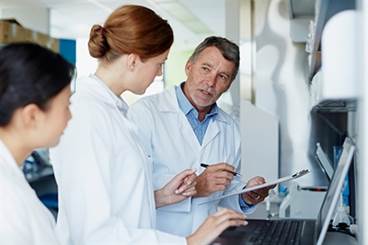 What is a CCDR clinical trial and how does it differ from clinical trials that test new drugs?

Intractable hiccups can be especially problematic in the advanced cancer and palliative care settings. Dr Thompson, an oncology pharmacist, reviews options for effective medical management of this condition.

If type and crossmatch is obtained before initiating treatment with daratumumab, what good would that do if a transfusion is required a month later?

What is the new drug called Empliciti and how does it differ from other drugs used to treat multiple myeloma?

How do you define being an oncology nurse? Read what your colleagues have to say, then send us your perspective.

How can accidental exposure/leaks when handling chemotherapy drugs that incompatible with the closed system device (CSD) be prevented?

What is the correct sequence for infusing FOLFIRINOX?

What would be the ideal TSH level for patients after total thyroidectomy for cancer of the papillary thyroid?

What is a simple explanation of immune checkpoints and how they work?

Subcutaneous power ports seem to rarely function properly when administering irinotecan but function properly when the regimen changes. Is there an explanation for why this happens?
Have a clinical question for our oncology experts?

We're offering $10 iTunes gift cards to the first 5 questions submitted each month for our Ask A Pharmacist and Advisor Forum sections.

We'll showcase your question and our consultant's answer in an upcoming The Forum newsletter, online, and possibly in print as well.

Don't delay — CLICK HERE

to submit your question today!



Sign Up for Free e-newsletters
Regimen and Drug Listings
GET FULL LISTINGS OF TREATMENT Regimens and Drug INFORMATION