Advisor Forum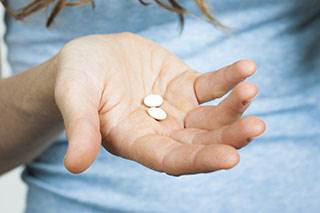 What data are available concerning inter- and intrapatient variability in the pharmacokinetics of TKIs in chronic myeloid leukemia?

Do cancer treatments alter alleles affecting saliva, thus rendering a Genecept Assay null and void?

In an outpatient cancer infusion center providing IV hydration, is a longer infusion time better for the patient?

How can patients find a qualified acupuncture practitioner who understands the needs of oncology patients?

Is it safe to use hair dyes concurrently with chemotherapy?

How should a fibrin overgrowth on an internal catheter be managed when there is no blood return from the implanted port?

How much more toxicity and myelosuppression has been associated with gemcitabine (Gemzar) when it is infused over periods longer than 30 minutes?

Is a comparison guide for common medications used for side-effect management, such as constipation, nausea, anxiety, etc. that includes a cost comparison available?

Is there an effective way to manage the oral side effects of irinotecan therapy?

Are there tips nurses can share with patients on avoiding oral therapy-related side effects associated with drugs such as everolimus?
Have a clinical question for our oncology experts?

We're offering $10 iTunes gift cards to the first 5 questions submitted each month for our Ask A Pharmacist and Advisor Forum sections.

We'll showcase your question and our consultant's answer in an upcoming The Forum newsletter, online, and possibly in print as well.

Don't delay — CLICK HERE

to submit your question today!



April Contest
Sign Up for Free e-newsletters
Regimen and Drug Listings
GET FULL LISTINGS OF TREATMENT Regimens and Drug INFORMATION