Advisor Forum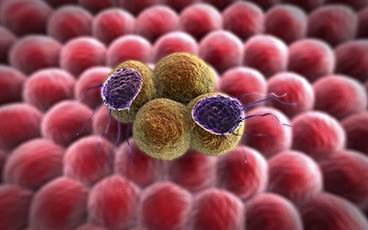 What is a simple explanation of immune checkpoints and how they work?

Subcutaneous power ports seem to rarely function properly when administering irinotecan but function properly when the regimen changes. Is there an explanation for why this happens?

Is there a standard process for administering KCL through an IV?

With the availability of tomosynthesis mammography, should women at high risk for developing breast cancer still undergo annual MRI?

What is the likelihood we will soon see an update to the recommendations for lung cancer screening?

Is there evidence to support adding potassium magnesium and mannitol to the hydration regimens for cisplatin?

What is the best practice recommendation for nurse-to-patient ratio for patients receiving IL-2?

Given reservoir volume and catheter length, 2.2 mL of Cathflo does not seem to be enough volume to reach the tip, thus the sheath/clot. Are there any reports of using larger volumes?

Is there a new consensus about wearing personal protective equipment (PPE) when handling monoclonal antibodies (MABs) for infusion?

The purity of herbal supplements has been questioned. How should one advise patients interested in using these products?
Have a clinical question for our oncology experts?

We're offering $10 iTunes gift cards to the first 5 questions submitted each month for our Ask A Pharmacist and Advisor Forum sections.

We'll showcase your question and our consultant's answer in an upcoming The Forum newsletter, online, and possibly in print as well.

Don't delay — CLICK HERE

to submit your question today!



Sign Up for Free e-newsletters
Regimen and Drug Listings
GET FULL LISTINGS OF TREATMENT Regimens and Drug INFORMATION