Advisor Forum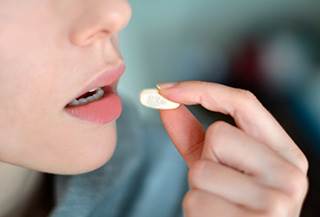 Are there tips nurses can share with patients on avoiding oral therapy-related side effects associated with drugs such as everolimus?

Is a comparison guide for common medications used for side-effect management, such as constipation, nausea, anxiety, etc. that includes a cost comparison available?

Information on prescription, over-the-counter (OTC), and consumer products for managing constipation.

What vaginal lubricants are available for for women with hormone-receptor positive (HR+) cancer?

What is the rationale for why a patient on bortezomib (Velcade) therapy should avoid green tea?

Is sequencing important when administering chemotherapy on the same day?

Can vitamins or supplements help address hair loss caused by cancer therapy?

Is there a good reason to mix nab-paclitaxel (Abraxane) with warm (not cool) normal saline when reconstituting?

Is there any benefit to half-strength chemotherapy given to patients experiencing side effects from the drug or due to decreased functional status?

Is there any truth to the theory that vitamin B6 helps with chemotherapy-induced neuropathy?
Have a clinical question for our oncology experts?

We're offering $10 iTunes gift cards to the first 5 questions submitted each month for our Ask A Pharmacist and Advisor Forum sections.

We'll showcase your question and our consultant's answer in an upcoming The Forum newsletter, online, and possibly in print as well.

Don't delay — CLICK HERE

to submit your question today!



Sign Up for Free e-newsletters
Regimen and Drug Listings
GET FULL LISTINGS OF TREATMENT Regimens and Drug INFORMATION